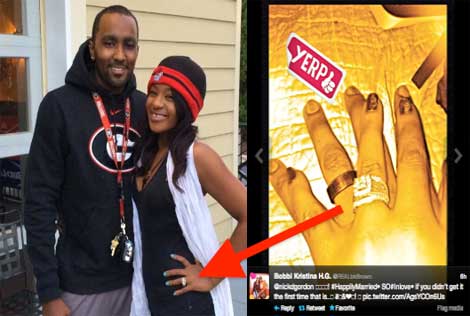 Bobbi Kristina is now a married woman! The 20-year-old took to twitter last night — announcing she's 'happily married' to adopted brother Nick Gordon. This, about six-months since the pair first revealed they were engaged.
'YES, we me nick are engaged. I'm tired of hearing people say "eww your engaged to your brother" or "if Whitney was still alive would we be together or would she approve of this,"' Bobbi Kristina wrote on her Facebook page at the time.
That's before they called it quits, later recommitting their engagement … sparking Cissy Houston to share her concern in an open letter to Bobbi Kris.
"I want you to have a good life that you can be proud of. I'm supposed to wonder if Nick or ANY man is good enough for you, My Baby's Baby." ~Cissy Houston