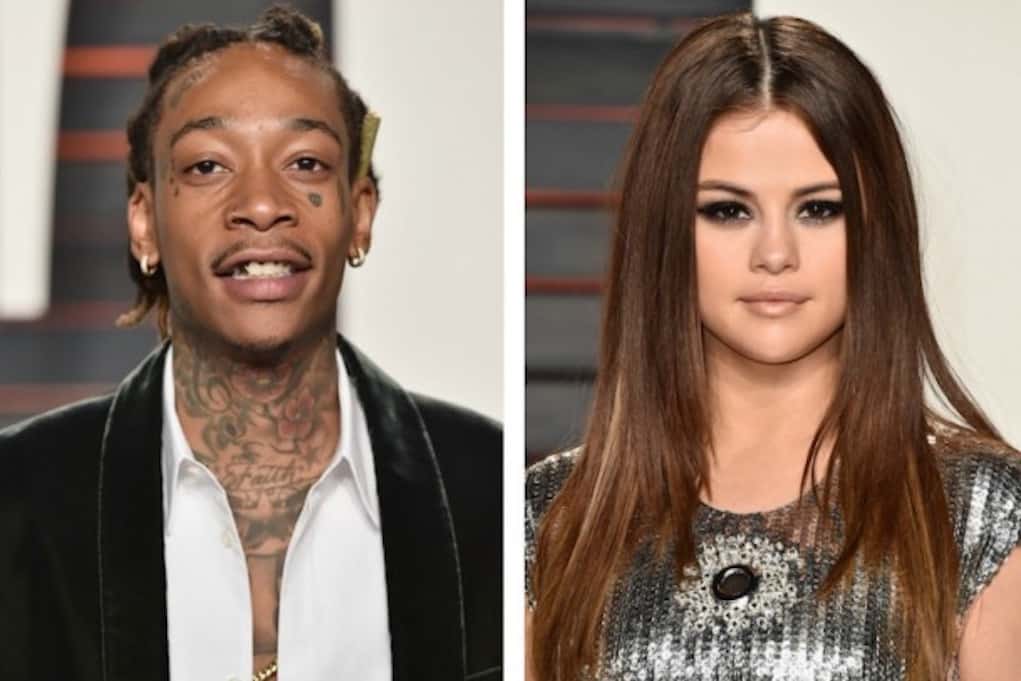 Well this came out of left field…Apparently Wiz Khalifa is making sweet music with Selena Gomez inside and outside of the studio.
The two have been working together on a new song, and allegedly started hooking up at the same time, according to sources.
"[Wiz and Selena] have been 'fooling around' in between [recording] sessions, which is infuriating Amber Rose! Selena is playing with fire, not just with Amber but also because Wiz is a terrible influence,"
Something tells me Amber gives zero fukks about who her ex-husband is smashing. She's too busy with her new flavor of the week.
Do you think these two are hooking up on the low? I kinda believe it… especially since Selena has taken on this new "hood" persona after meeting Wiz.