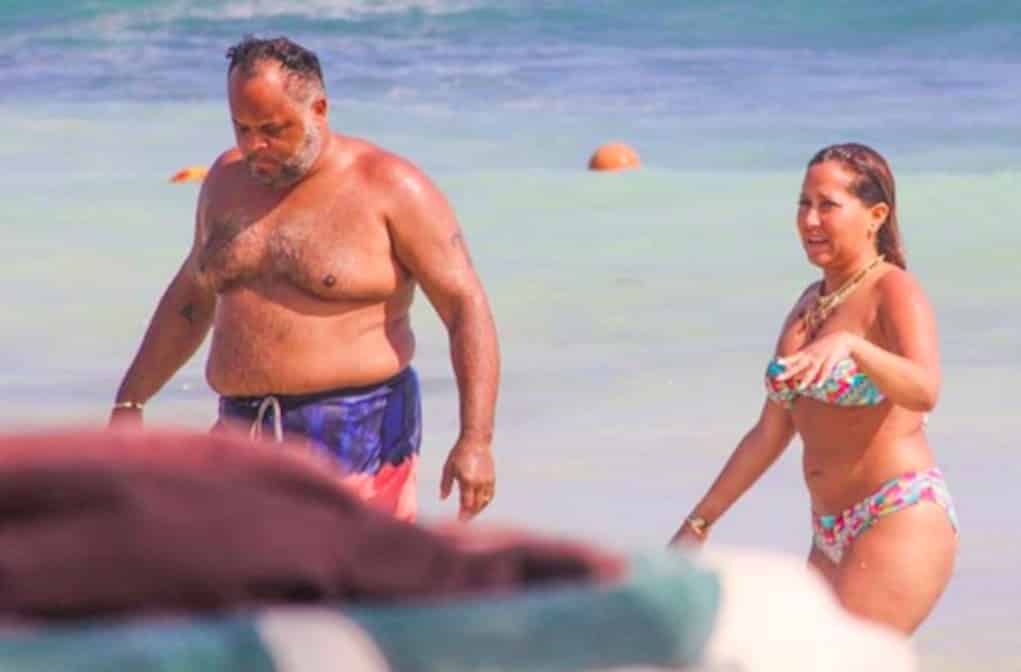 Gospel singer Israel Houghton divorced his wife of 20 years this year, and before the ink was dry on the divorce papers, he was jetting off to Mexico with his new boo…"The Real" co-host, Adrienne Bailon!
Fameolous website did some digging and found out Adrienne and Israel have been secretly dating for months. Many members of Israel's church are now questioning the timing of their relationship. You see, Israel had already confessed to cheating on his wife, which led to the end of their marriage. Now it looks like Adrienne was the home wrecker behind the scenes!
To make matters even worse, Israel has been friends with Adrienne and her ex-fiancé, Roc Nation exec Lenny Santiago. Adrienne and Lenny dated for years and got engaged in February 2015. Seven months later, Adrienne called off the wedding. How ironic she ended her engagement at the same time Israel was pulling the plug on his marriage!
Fameolous found this old Instagram post where Israel congratulated Adrienne and Lenny on their relationship…when he was secretly plotting to steal Lenny's girl!
Israel and Adrienne have since denied that they cheated on their former partners.