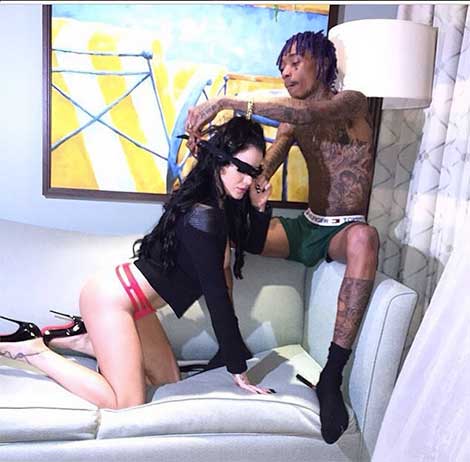 Say Word!
Wiz Khalifa's apparently been played by a Playboy model! Know how? Sources say the bunny, Carla Howe "secretly taped" her smash session with Wiz.
Now … she's reported to now be shopping the footage!!! Ching, Ching!
"If anyone does try to release the video, I'm ready to lawyer up to block it." -Wiz Khalifa
According to a source's breakdown … Carla 'Video Vixen' Howe's smashing sneak tip went down in 2012, after she and Wiz hooked up on a Hollywood movie set. The latest word from the streets reveals she's now shopping the X-rated footage!
What's out there:
"Wiz and Carla both appeared in the 2012 movie Mac & Devin Go to High School. Wiz and Carla definitely had sex — no one's denying that — but a source close to the situation says a camera was rolling during their fling. The footage is now being offered around Hollywood … with the hopes of releasing the next big sex tape."