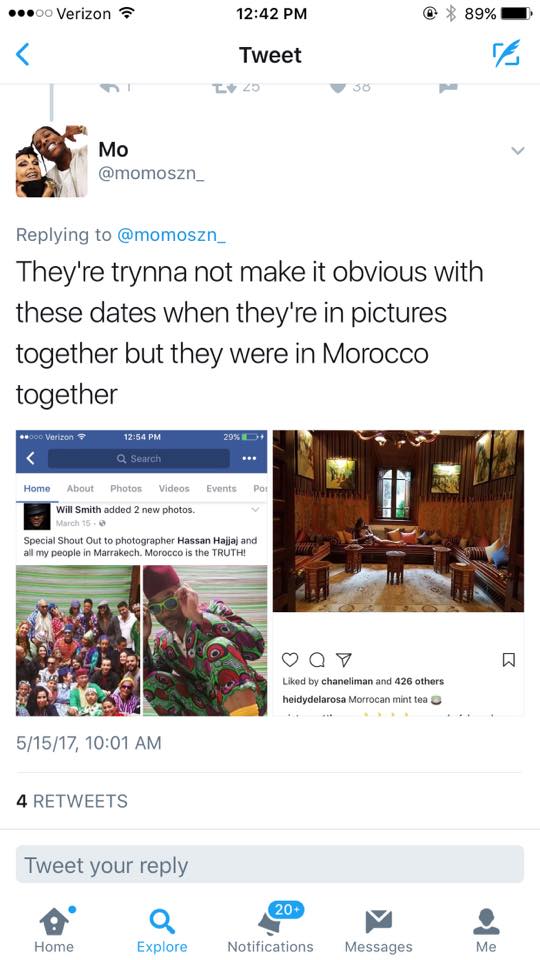 A user on Twitter is spilling some tea with a receipt trail that may or may-not prove Will Smith is traveling across north Africa with another woman.
Someone has more time on their hands than I… Let's see where this one goes.
Seems like it could all just be GAY conversion PR run by Scientology!