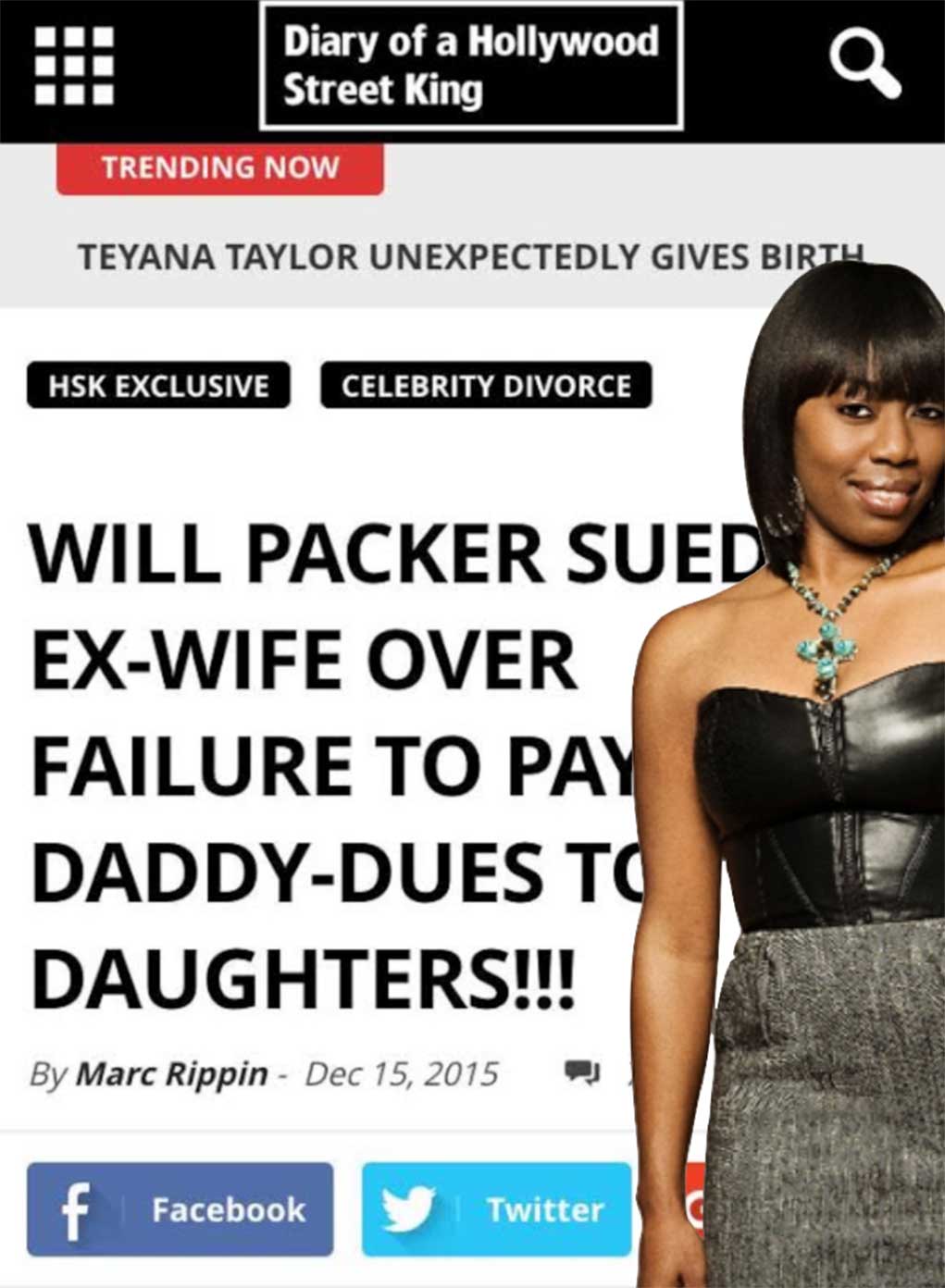 Is Will Packer Behind Door #1?
HSK Exclusive – Will Packer may have many of the bossip'in blogs in pocket … but HSK isn't one of them. Just ask "charity fundraiser" Nina Packer. Know why? One week after we dropped first word of Will Packer's reported actions aimed at concealing profits from Nina Packer, the former Mrs. Will Packer checked in with HSK demanding the story, "WILL PACKER SUED BY EX-WIFE OVER FAILURE TO PAY DADDY-DUES TO DAUGHTERS!!!"" be taken down.

"If the blog post and all related content are not removed immediately I will pursue all available legal remedies and causes of action, including but not limited to defamation and intentional and negligent infliction of emotional distress." ~Nina Packer

In an email to HSK, Nina Packer stated that our factual and true report is "completely void of facts." Is Will Packer putting his ex-wife Nina up to this? I don't know but I do know that despite what she may have once claimed, Nina Packer has never served as Nicki Minaj's manager, nor has she ever been Lil Wayne's manager! Don't believe me … Just ask Cortez Bryant.
The truth is this: We continue to receive and gather a gang of information on Will Packer and we can assure you that social media will be trending the truth about this Hollywood predator before the year is done.
"Nina, Will and Rob Hardy all lived together in a small one bedroom apartment. I guess that's where they came up with the idea for Trois."
Check out Nina & Will Packer's threat to Jacky Jasper: