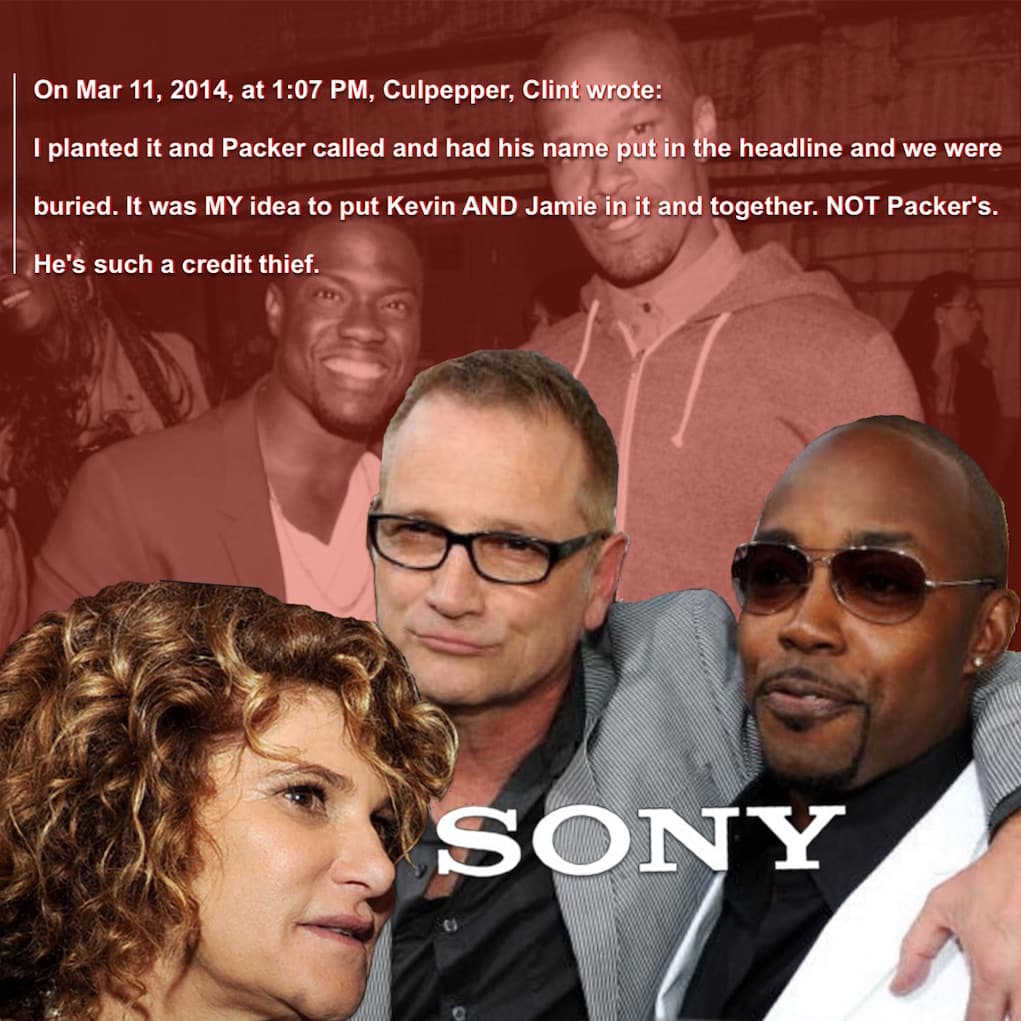 HSK Exclusive – Hollywood execs at Sony seem to know all about the thieving ways of Will Packer. Don't believe me? Just ask producer Clint Culpepper, who put Packer on blast for jacking his intellectual property in an email that was compromised during the Sony hack.
"Will Packer's a credit thief! I came up with the idea and he took credit for it."
In the email, Culpepper files his ccomplaint about Big Willy Packer to Sony heads Amy Pascal and Michael Lynton. And from the looks of the digital chain, it seems like Culpepper was triggered after Pascal emailed a report from Variety titled, Jamie Foxx, Kevin Hart and Tim Story Team Up for 'Black Phantom. "Packer has long wanted to do the film and, after the success of "Ride Along" and Foxx's interest to work with Hart, the project seemed like the perfect match for all four men," Variety reported back in March 2014. That's what led Clint Culpepper to rip Packer in response to Pascal's link to the story.
Here's what Culpepper had to say about Will Packer:
"I planned it and Packer called and had his name put in the headline and we were buried. It was my idea to put Kevin and Jamie in it together. NOT Packers."
The Drop:
Will hijacked a credit for the movie Straight Outta Compton and Sony made sure he got away with it. Dude is a White dude in a Blacks man's body! He's the type of dude to do shady shit but caught the credit because he's got that 'You control the Black department deal' with Sony. Just ask Chris Rock.
Since the Sony hack scandal, Jamie Foxx has reportedly dropped out of the Black Phantom film production due to "scheduling conflicts." According to the latest word on the project, Samuel L. Jackson is filling Foxx's vacated spot in the flick.