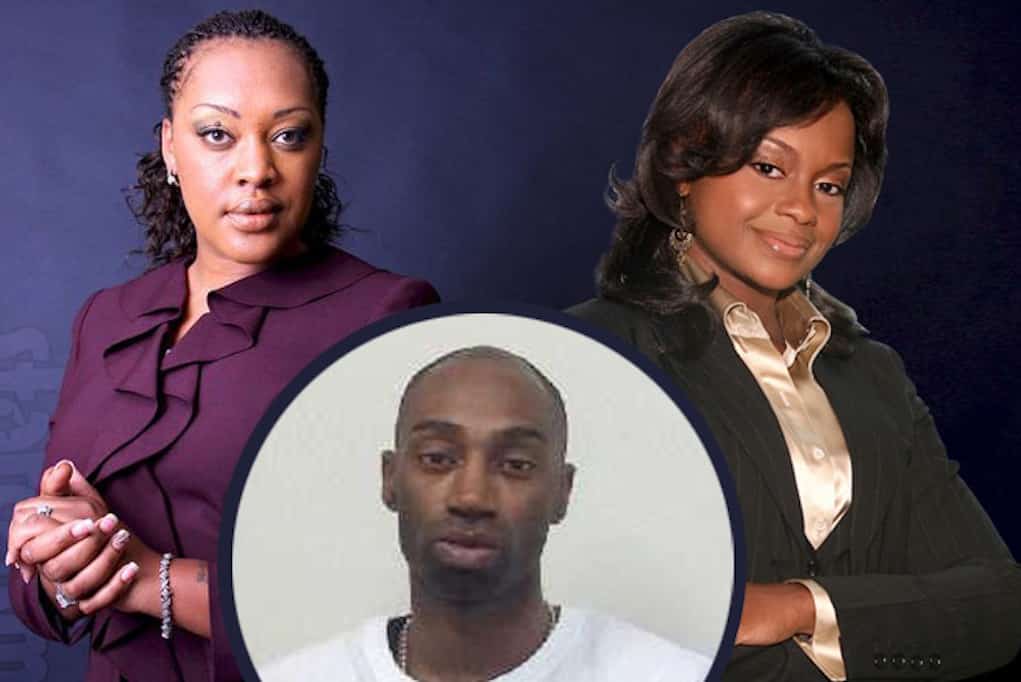 Phaedra Parks is always in the middle of some mess! Now that her husband Apollo Nida is locked up and out of her hair, she has another crazy man on her hands…former Atlantic Records rapper Drama.
You may not remember him, but he had a hit in 2000 called "Left, Right." Phaedra represented him in her first big case. He was locked up behind bars on a robbery charge, but he was scheduled to go on tour.
Phaedra managed to get him out on furlough, and she "kept an eye on him" by traveling with him during the tour as a form of insurance. She wanted to make sure her client returned back to jail once the tour was over.
No one asked Phaedra to accompany him on tour, but she took it upon herself to do so. Sounds fishy, right?
Drama eventually finished his 12 year jail stint and was just released last year, but he apparently has some beef with Phaedra.
Yesterday, he stormed her law offices at Lenox Mall in Atlanta, demanding to see the Real Housewives of Atlanta star. He also said he had a bomb and threatened to blow the place up!
The bomb squad had to be called out. Phaedra was reportedly not in the offie.
According to sources, Drama was going around Atlanta telling friends that he was going to film a scene in Miami with Phaedra for an episode of RHOA. But he got upset because she had been ignoring his calls. Bravo denied Drama was scheduled for filming.
Phaedra and Drama have a long history which HSK previously revealed…and it all goes back to Angela Stanton – the woman who blew the lid on Phaedra and Apollo Nida's criminal ways.
Angela wrote the book 'Lies of a Real Housewife' and described how she was dating Drama when he introduced her to Phaedra. Angela and Phaedra became friends and started a life of crime, forging checks, committing insurance fraud, and committing identity theft with Apollo who was Phaedra's boyfriend at the time.
Angela also claims Drama and Phaedra had a sexual relationship.
Phaedra later sued Angela for defamation, but they settled out of court.
So was this bomb threat a case of a lover scorned?