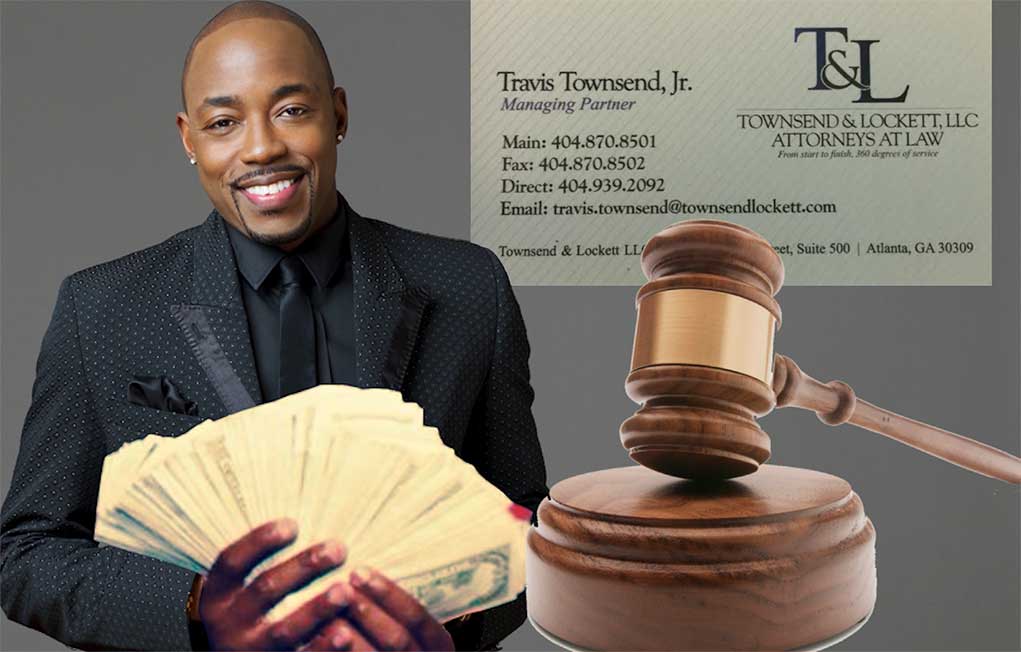 "Movie producer Will Packer is being sued by several high profile people who are all being represented by attorney Travis Townsend Jr." ~Hollywood Insider
HSK Exclusive – In this day and age, movie producers are often left with the daunting task of raising the funds to produce their films. That's why raising capital is serious business in Hollywood. But what happens when an investor doesn't receive the return they were promised? Atlanta attorney Travis Townsend, Jr. knows the stark reality of such situations all too well. In fact, Townsend is on a mission to expose, charge and convict pimpin' producers, Hollywood hustlers, and the like, responsible for duping movie investors out of millions. "Mislead the investors and you put yourself in the zone of danger for the harshest punishments," Townsend said. "Remember, your push to build a world leading business will take a significant detour if you have to do a stint behind bars and give back all of your working capital."
Townsend is on a mission to expose, charge and convict the such pimpin' producers, Hollywood hustlers, and the like, responsible for duping movie investors out of millions. "I am very much obliged to help them because, after all, that's what I do," Townsend said, referring to the nearly one-hundred investors he's representing in a a case expected to rock the hustle off of Hollywood. Don't believe me … Just ask "Ride Along" producer, Will Packer. "In Hollywood, it's very clear that you either play by the rules or make up your own," Packer is quoted. "And I wanted to do it my way." Turns out 'his' way may not be the right way. That's because the set of several "high profile" Packer-film funders (productions reported to have together grossed a combined $350 million) have joined forces and turned to Townsend to represent them in Supreme Court, claiming Packer swindled them each out of millions in investment funds!
"The Court will place this matter on its trial calendar schedule to begin September 6, 2016, and continue for 4 weeks."
~Hon. Kimberly M. Esmond Adams
Dig the Drop:
"Over a hundred investors lost their investment in Will's films, because he never paid them back a red cent."
If you can relate to the investors at the center of Townsend's Fulton County, Georgia-based case against the movie-maker, Travis Townsend, Jr. wants to hear from you. You can reach the ATL attorney at 404.870.8501.
Be sure to check back in with HSK for more shocking details and jaw-dropping drops connected to the turnt case against Will Packer!