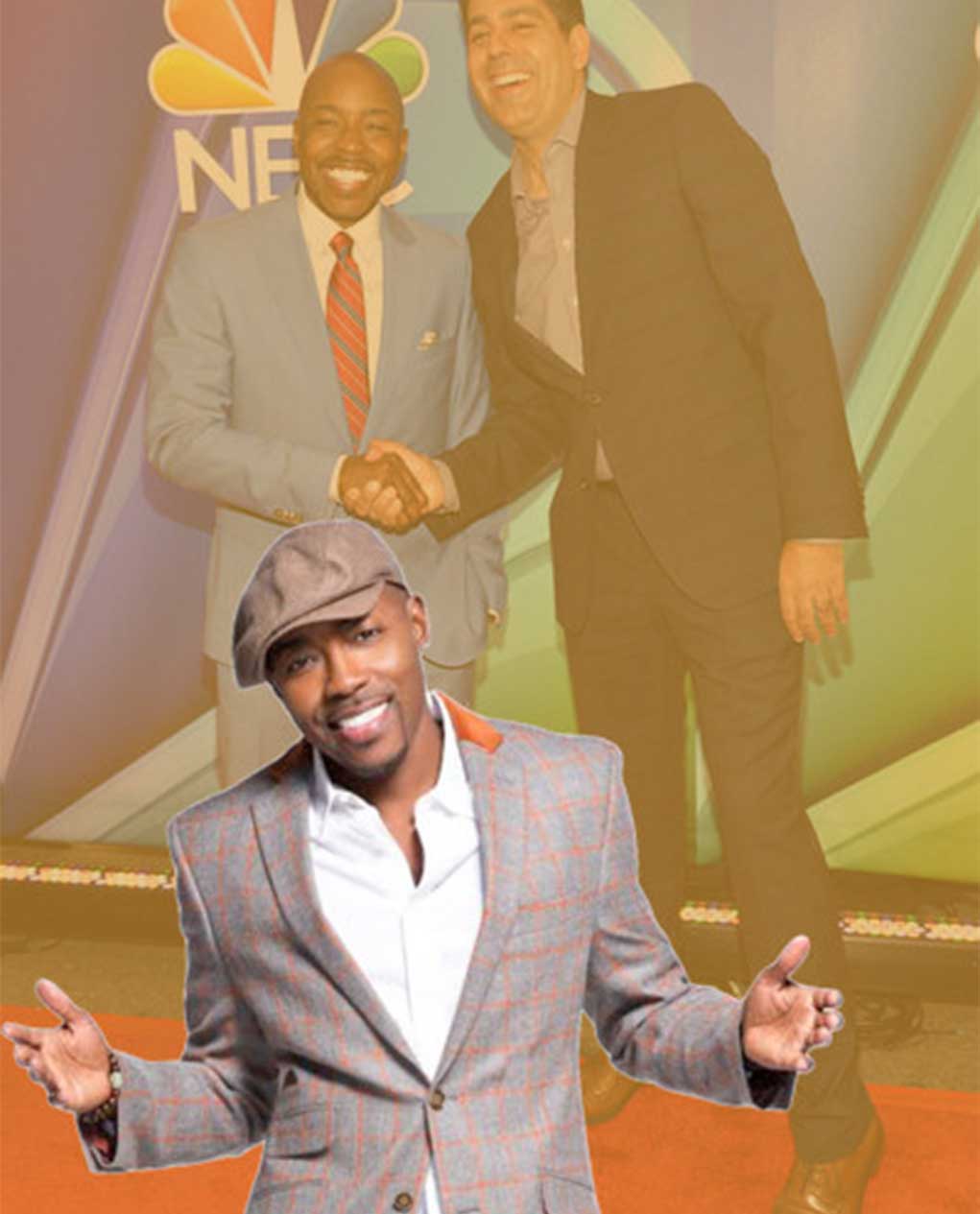 Plots, Schemes & No Good Deed Productions?
"I have to do this," he [Will Packer] says with a look of exhaustion etched across his face. "I'll talk to Clint."
HSK Exclusive – As the fraud trial against Will Packer continues to near, shocking new details reveal a deceptive character that tends to Ride Along with the talent. Don't believe me.. Just ask Rob Hardy. What's more? The evidence appears to point to Packer as a person driven by sheer greed in a continuing ploy to get rich by any means … even if it means rock'in his roots!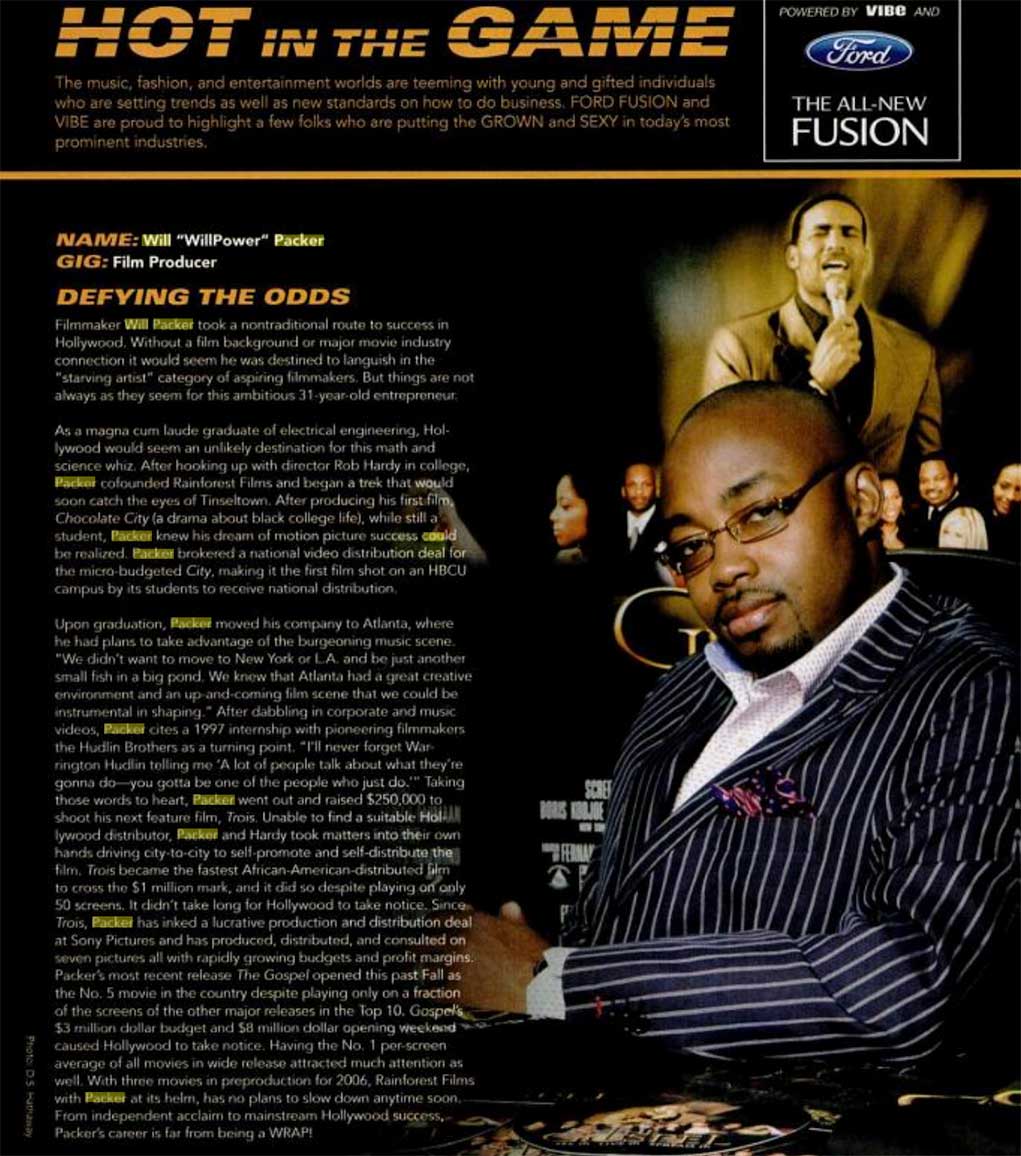 "Without a film background or major movie industry connection, it would seem he [Will Packer] is destined to languish in the "starving artist" category of aspiring filmmakers." But things are not always as they seem …" ~VIBE Magazine, February 2007
Long before Will Packer began operations through his newly-formed Will Packer Productions outfit, back when he was scrambling to find investors for the Trois film project, insiders say he, Rob Hardy and a then-pregnant Nina Packer all lived together in a one-bedroom apartment. In 1999, Will Packer reportedly "swindled" his way out of the crowded living situation and into a swanky, rent-free downtown ATL business space. That's on top of the $800K in funding Packer landed to produce, market and distribute Trois.
"Since Trois, Packer has inked a lucrative production and distribution deal at Sony Pictures and has produced, distributed, and consulted on seven pictures all with rapidly growing budgets and profit margins."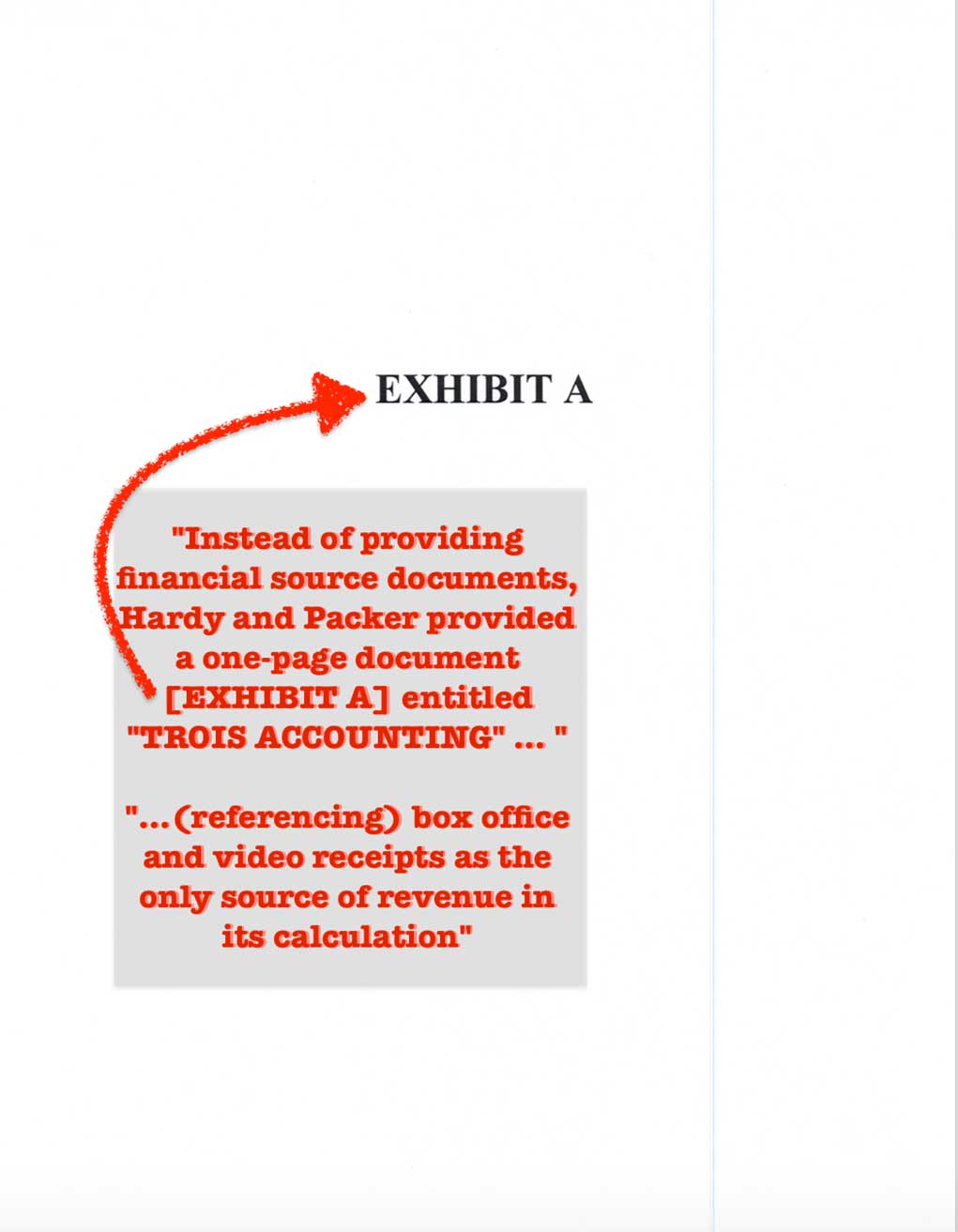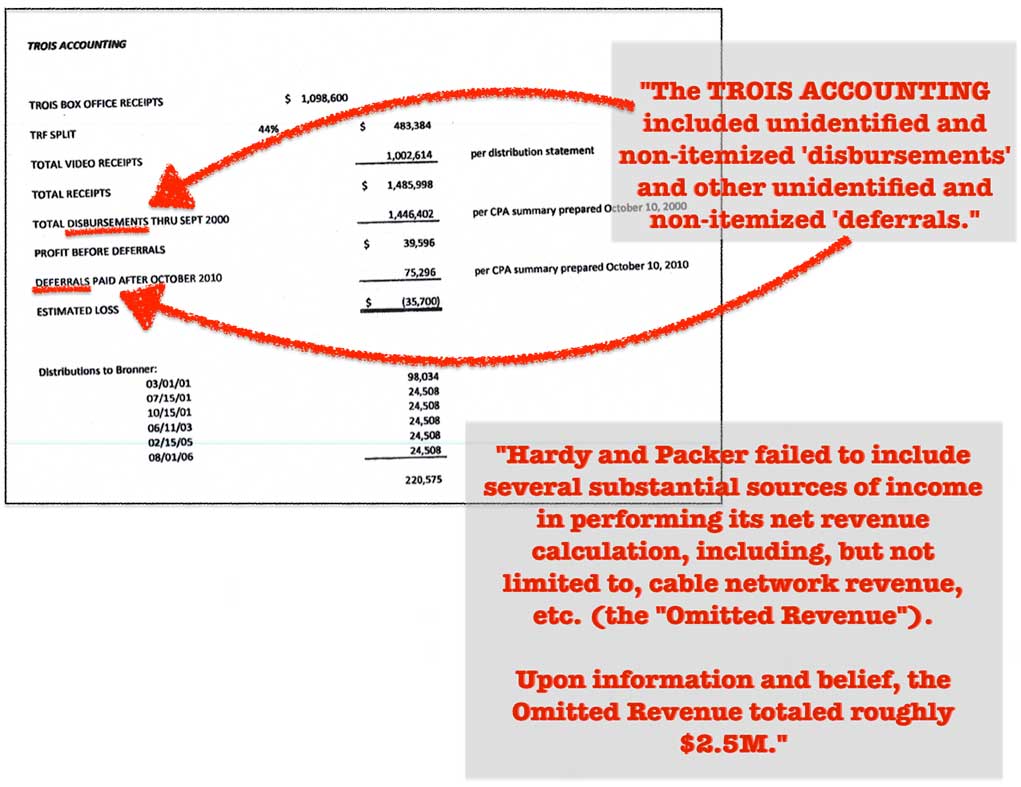 But aside from the film funds lies an obvious priceless element. Will Packer picked up what would prove to be "golden game" from one very successful businessman who proved his support for a then "relatively unknown" Will Packer, not only by investing $500K of his personal monies into Packer's project (involving Rob Hardy written works), but also acting as a personal mentor to Packer by schooling him with the secrets to his success. In return, Packer would run with the money and the game. Just ask Nina Packer.
Now, Packer — who is executive producer of NBC's failing TV series "Truth Be Told" — appears to be scrambling again. This time, for content. Just ask Tim Story.
"Will Packer is one of the few non-writing African-American producers to have been set in an overall deal with a major studio." ~Deadline Hollywood
But given NBC's recently enacted "diversity program" Packer's high-merit "token" position may be secured for sometime since the network doesn't have to answer to the Writer's Guild. "NBC is one of the few networks to get the diversity program right," Gawker reports. "A writer only qualifies as a diversity staff writer if they are of color and have worked on less than 22 episodes of television, the amount of a full season. After that, they have to be hired as a staff writer or higher, but out of the show's own budget, rather than the network's stipend—which gives a writer a foot in the door, but forces them to quickly earn future positions based on merit alone."
Check out one screenwriter's very telling Will Packer experience:
(from "My Adventures With Clint Culpepper In Sony Development Hell" by John Lee Fisher)
"Clint wants someone White in the movie."
Will quickly discredits my concerns about casting Gary Owen and makes himself the authority on all that is Blackness by saying, "I went to FAMU, have you ever heard of it?"
Of course I had — Florida A&M University, a prominent Historically Black College and University. It's a great school.
"I think that I might know a little bit more about this subject than you do," he says confidently. "Where did you go to school?"
I pause for effect before I finally answer, "I went to Howard."
I didn't have to ask if he had heard of it. I knew he had. Things quickly move along to other subjects …
"Clint thinks that this should be the Black version of The Hangover."
I become confused. What happened to the urban Old School idea?
"Clint thinks that one of the guys should be rich."
The idea had been tossed around before the meeting that maybe one of the guys had recently sold a Black social media site for major money. A name for the site had been chosen. Will can't wait to tell me. He snickers with anticipation. I brace myself as I ask, "What is it?"
"Blackface."
Get it?
Facebook + Black social media site = Blackface.
I give no reaction. I just stare blankly as my mind spins with thoughts of who would boycott the movie first — Jesse Jackson, Al Sharpton, or Spike Lee?
Will even acts out some the step gags. The idea actually sounds funny to me, but I feel like we're focusing too much on gags and too little on the story. Will makes more suggestions and I voice my disagreement.
And then Will says, "Oh, you don't have to do what I say and I don't have to hire you."
When the meeting is over Will gives me dap and apologises for the way he's acted.
"I have to do this," he says with a look of exhaustion etched across his face. "I'll talk to Clint."