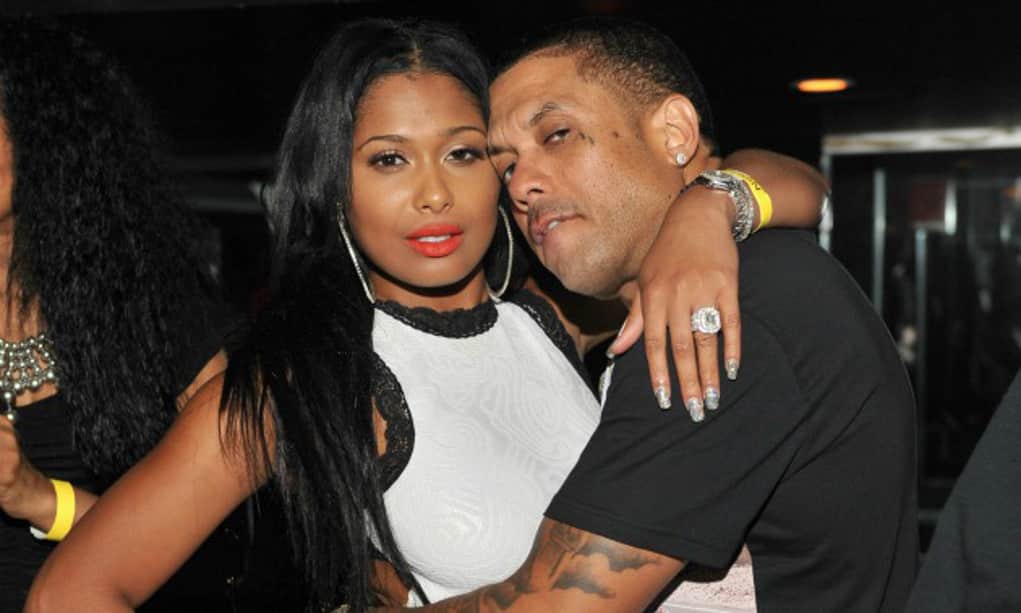 Althea Heart went on a Twitter rant saying that Benzino not only kicked her to the curb, but he's threatening to take full custody of their baby.
It's been rumored for some time that the Love & Hip Hop Atlanta couple were on the outs, and Althea confirmed it with some recent tweets.  Even before baby Zino arrived, people were saying that the two were done.  The two have struggled to stay together since being booted from LAHHA.
In a series of tweets that she later deleted she said: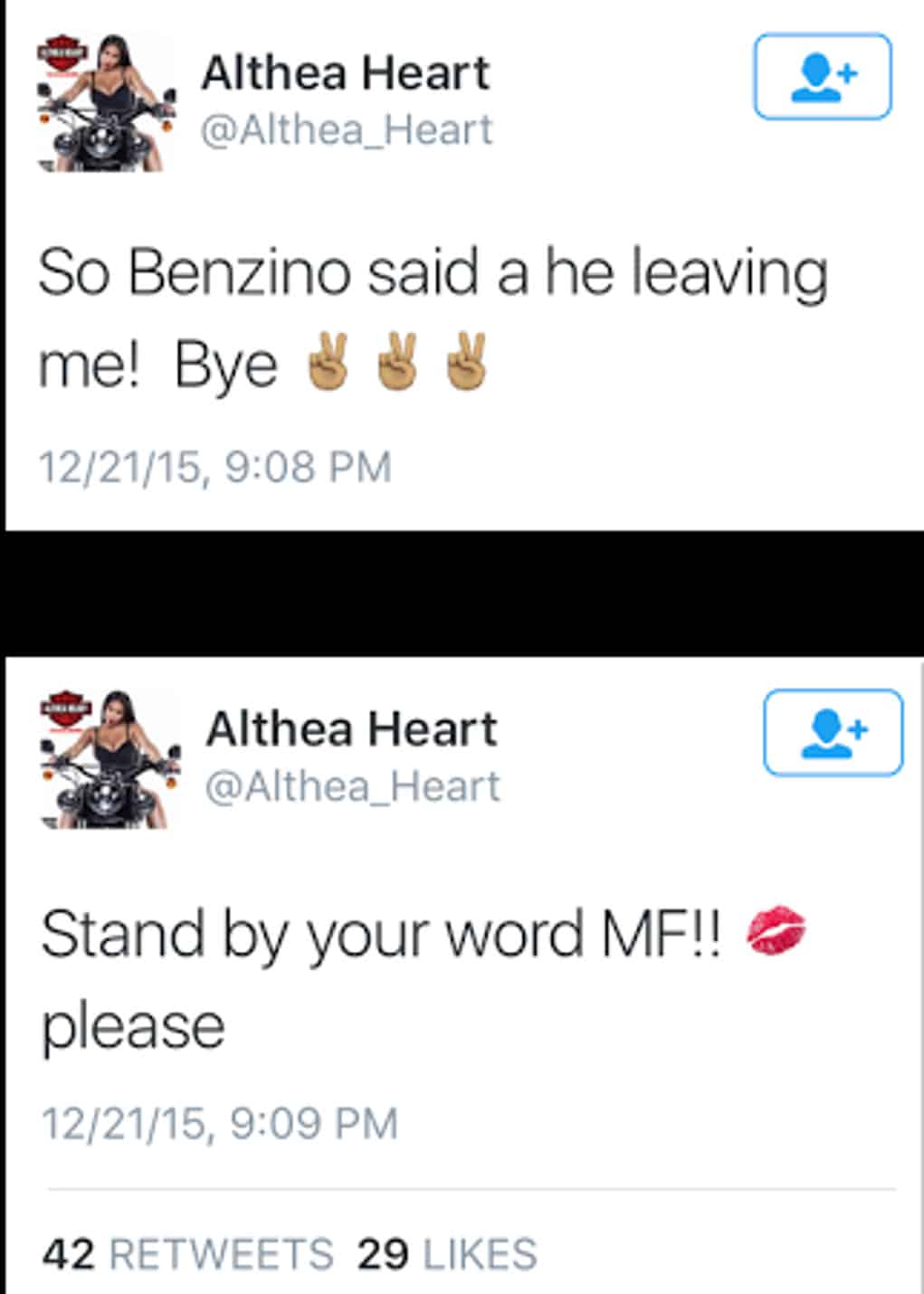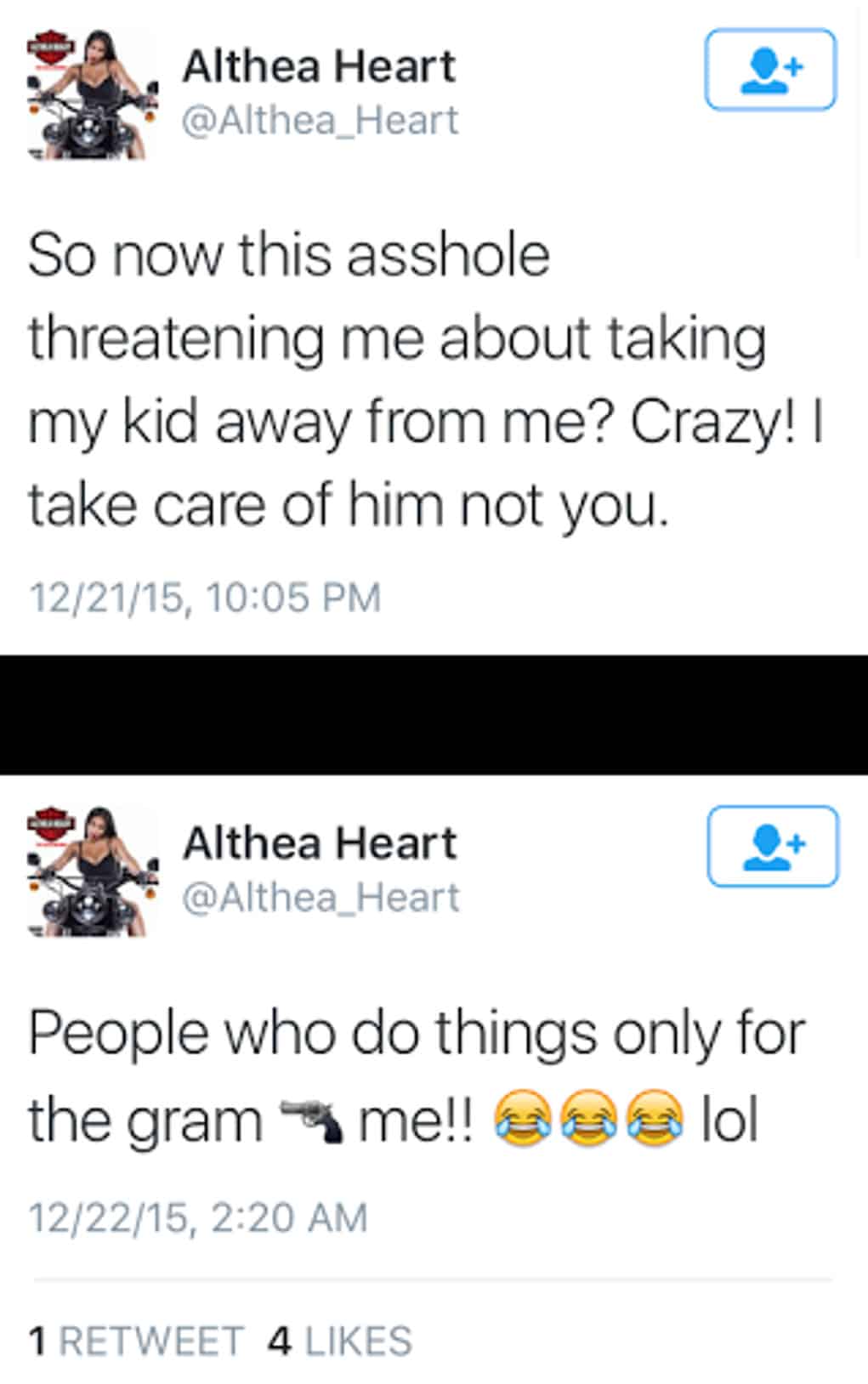 Benzino definitely noticed the online outburst and fired a subtweet back before Althea deleted her tirade.