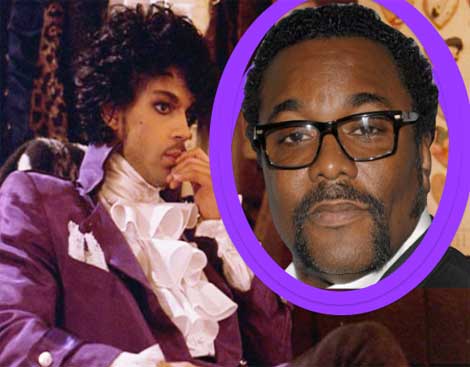 "I have an audience because of the blessings that I've had."
Lee Daniels may be known to credit Oprah Winfrey and Tyler Perry for giving him a boost up the totem pole of film directors — but if it weren't for Prince, 'The Butler' director may have never landed his foot beyond the industry door.
Now.. Daniels says he's gearing up to pass on the torch to his chosen one.
"Daniels worked in casting the music video for Prince's song "Kiss"… Prince was so impressed with his work that he asked him to cast the 1984 film Purple Rain."
Daniels made the Purple Rain revelation during a recent appearance at Ohio State University, where the director addressed about 500 students. Turns out.. during the 80's, Daniels' mid-twenties were laced with Purple. In addition to lending his hand in Prince's "Kiss" and "Purple Rain" — he also did casting for "Under The Cherry Moon." That's before reports reveal the now-54-year-old movie man started his production company, Lee Daniels Entertainment.
"Manipulating talent and the audience into make believe was intriguing to me." ~Lee Daniels
Here's what Daniels had to say about endorsing a new comer:
"Anything that I could do to ring the bell as loud as I could for this young filmmaker, to get people to see his film, I did so and I am doing so. I know the power of what Oprah and Tyler Perry did for me, and I gladly do it for someone that I really believe in."
Is Daniels known to scour one NYC performing arts school, looking for a starry-eyed dudes to turn out? Of course! Just ask the aspiring film directors studying at the Ghetto Film School in the Bronx.