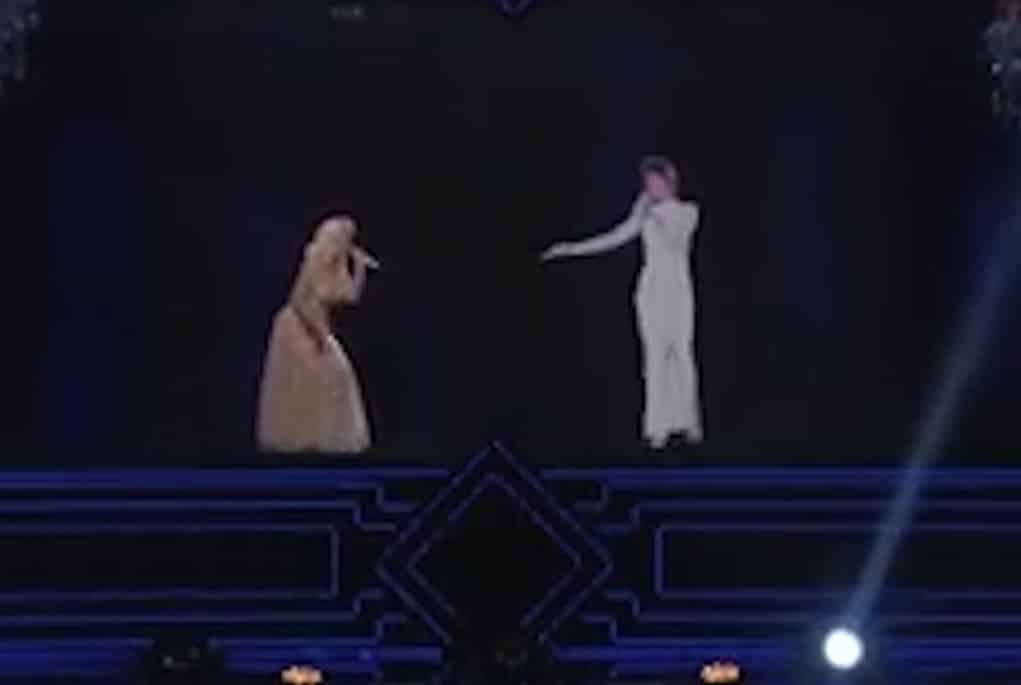 If you were looking forward to seeing Whitney Houston come back to life in the form of a hologram, we have some disappointing news…it ain't gonna happen!
On Monday's season finale of The Voice, Christina Aguilera was set to perform a medley of Whitney songs with the hologram. A video of the hologram in action was leaked, and once Whitney's estate saw the finished product, they pulled out of the show!
According to sources, the estate canned the idea because the hologram "didn't look like Whitney." Producers of the show decided to wait until the technology could get more up to date and give Whitney the proper hologram she deserves.
How about we just let her rest in peace?