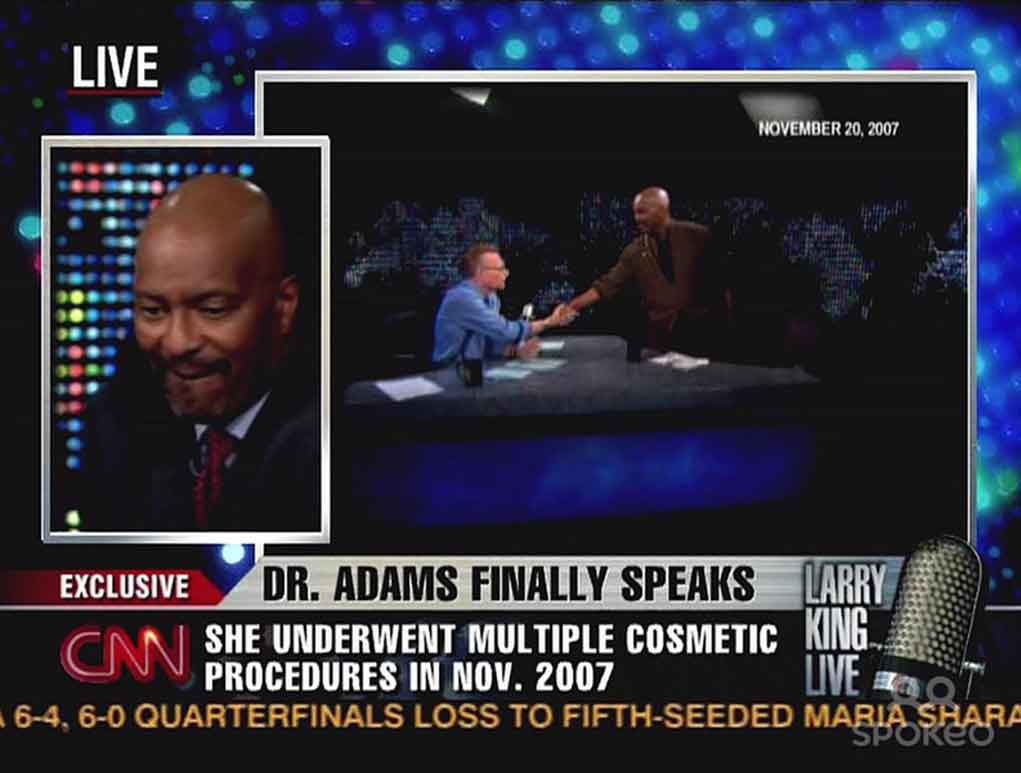 Dr. Jan, the doctor who performed cosmetic surgery on Kanye West's mother, Donda, just before her death is speaking out; revealing what he believes really killed Donda and demanding Kanye clear his name.
Dr. Jan Adams told the NY Daily News,
"It baffles me when nobody wants to know the truth. I think (Kanye) should stand up and tell the truth, and the truth will set you free.
"I think the truth needs to be out there. If he had any b—s or if he was any kind of man he could (speak up). But the real answer is he probably won't."
"Most people that I run into think she died on the table, they don't even know this lady was home for a day."
"What he needs to know is it's never going to go away. It's out there and it ain't going to go away until we deal with it. I don't have to worry, I have truth and God on my side, on this one I'm absolutely correct."
According to the good doctor, the blame lays with that of Kanye West's cousin, nurse Stephan Scoggins, who Dr. Adams claims left Donda in the care of unlicensed family members while he attended a baby shower and ignored their calls for help when Donda began asphyxiating on her food.