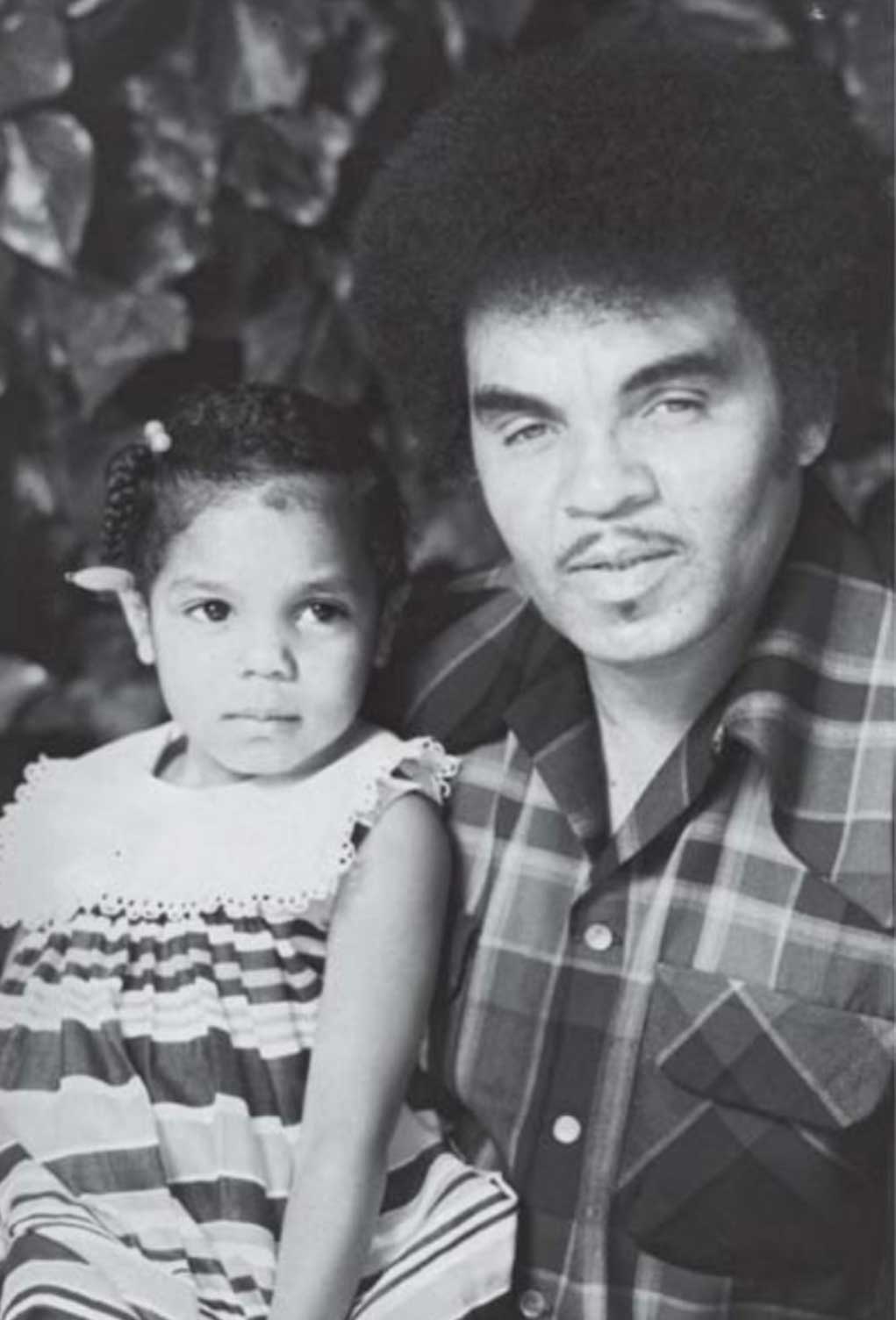 Joe saw the dream. Joe lived the dream. Joe's dream is now Sleeepless …
HSK Exclusive – Today could be the day doctors in Brazil find Joe Jackson fit for a 13-hour flight back to Los Angeles. Sources say that's the word he and Janet are waiting on, with the "Sleepless" singer's private jet reportedly on deck and ready for take off …
"The goal is for him return to the U.S. for further treatment."
With his devoted daughter Janet remaining close by his side, though the circumstances may differ, the situation is familiar … and "UNBREAKABLE" … Joe Jackson's medical crisis — reportedly, "a stroke and three heart attacks" –come one year after his 2014 health scare. You'll recall Jackson paired his then-recovery with an open letter that told the real about his "Call On Me" songstress daughter.
"When I suffered 4 strokes last year, and was in the hospital recovering, only two people in my family traveled all the way to see in the hospital. My granddaughter Brandi (Jackie's daughter and my baby girl Janet. She sat right next to me as I lay in bed, spent time with me, talking about a lot together. It meant a lot to me. I lay there listening to her as she talked about how she was going to get married. I am happy for her and wish her nothing but the best ! I never tell you this, but I am proud of you Janet."
"Fast Forward" to recent headlines detailing Janet Jackson's call to "put her life on hold" in wake of Joe's medical crisis, and, in true "Poetic Justice" fashion, Janet "Again" embarked on an "Escapade" to be "Together Again" with her Father. "She's the only member of the brood who made the trek to Brazil," says a source. Janet's call to abruptly suspend rehearsals for her world tour, and rush to Joe's Sao Paulo bedside, was a true testimony to her "Any Time, Any Place" profession.
"I promised you'd hear it from my lips, and now you will. This year … new music, a new world tour, a new movement. I've been listening." – Janet Jackson
Despite whatever cancellations she may have made, "It Doesn't Really Matter." Know why? Janet Jackson's Rhythm Nation isn't only reborn, it's turning out just as "Unbreakable" as the bond she shares with her father. What's more? The unfolding details appear to fall in line together, or rather, seem to add up to the next chapter of Joe Jackson's continuing story — above the darkness and beyond the blur, where true vision can never be erased and legacies live forever.
Our time together has inspired a song or two
Or three, or four, or more, mi amor
I'm sure, either you're the one or I'm caught in the matrix
Around the same time Joe Jackson previously planned a "Fast Forward" September tour, shortly after dropping her "Sleepless" single, Janet is set to kick off her "Unbreakable" world tour. According to his website, "Jackson will be "his own opening act," starting the show with a short solo piano/vocal set before bringing on the full band." In his own words, Joe Jackson says "But that's another story, or rather, a story soon to be continued …"
Joe Jackson blogs, "In the meantime, I've been listening to this … "
Song For Sharon is a beautiful, poignant, happy/sad song in which Joni Mitchell addresses a childhood friend, one who might once have had similar ambitions to her, but whose life has turned out very differently:
Sharon you've got a husband
And a family and a farm
I've got the apple of temptation
And a diamond snake around my arm
But you still have your music
And I've still got my eyes on the land and the sky
You sing for your friends and your family
I'll walk green pastures by and by
Admittedly I can relate to Joni's rootless-bohemian-artist point of view more than most people, but this hit me like a ton of bricks. There are a dozen people in my life to whom I wish I could have said all that, if only I could have put it anywhere near as perfectly.
It cannot be broken if it's Unbreakable.
"To my family, friends, acquaintances and fans all over the world. I want to thank you all for your prayers, unwavering support and kind well wishes during these trying times. Through God's intervention the wonderful Doctors, Nurses and caretakers at the Albert Einstein Sao Paulo hospital have taken great care of me. God willing, I should be able to make a quick recovery and travel back home soon. Thank you all once again for your prayers and support."
"Trying to live without your love is one long sleepless night." ~The Jackson 5, "I Want You Back"
Here's what a source close to the Jackson family previously put out there:
"There'd be no Jackson Five, no Michael, no Janet without him. He shouldn't have to call any of them. They should have enough respect and feel an obligation to come out and see how he's doing. The man did have a series of strokes — and whatever it is that they are holding against him, they need to get over it."
"Across The Night-Time / The City Winks A Sleepless Eye / Hear Her Voice / Shake My Window / Sweet Seducing Sighs … " ~ Michael Jackson, "Human Nature"
Dig this recent word from BMG:
"Janet Jackson, icon, music artist, B.E.T honored, award-winning songwriter, producer, singer, Oscar and Golden Globe nominee and winner of the NAACP Best Supporting Actor award, publisher, dancer, businessperson, philanthropist and one of biggest-selling artists in popular music history."
"People don't know what it's like for me. No one knows, really. No one should judge what I've done with my life … not unless they've been in my shoes every horrible day and every sleepless night." ~ Michael Jackson, "The Magic, The Madness, The Whole Story"