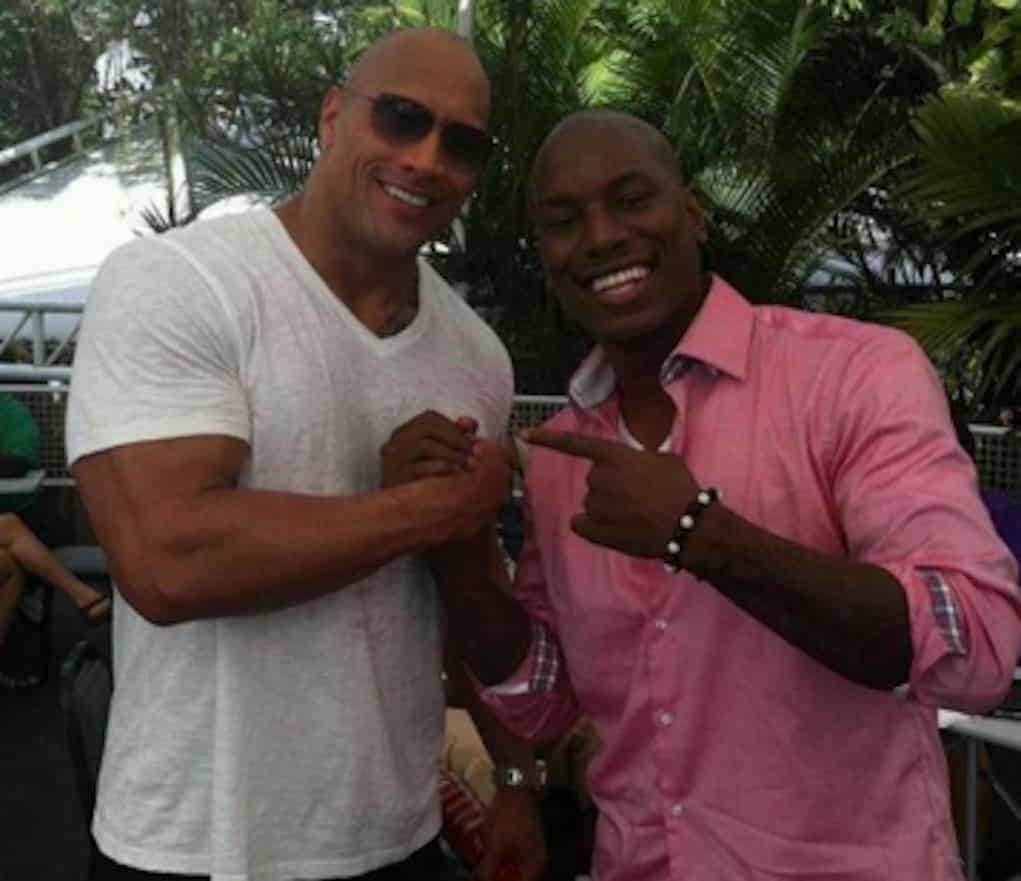 After The Rock went off on Monday and bashed one of his "Fast 8" male co-stars for being unprofessional, everyone assumed he was talking about Tyrese. But the R&B singer wants everyone to know, he's not the man behind The Rock's rant!
Tyrese cleared his name by posting a video of The Rock and his daughter, along with a long essay. Tyrese says he has no idea who The Rock was referring to, but it isn't him. He also points the finger at the press and media for trying to blow this situation up.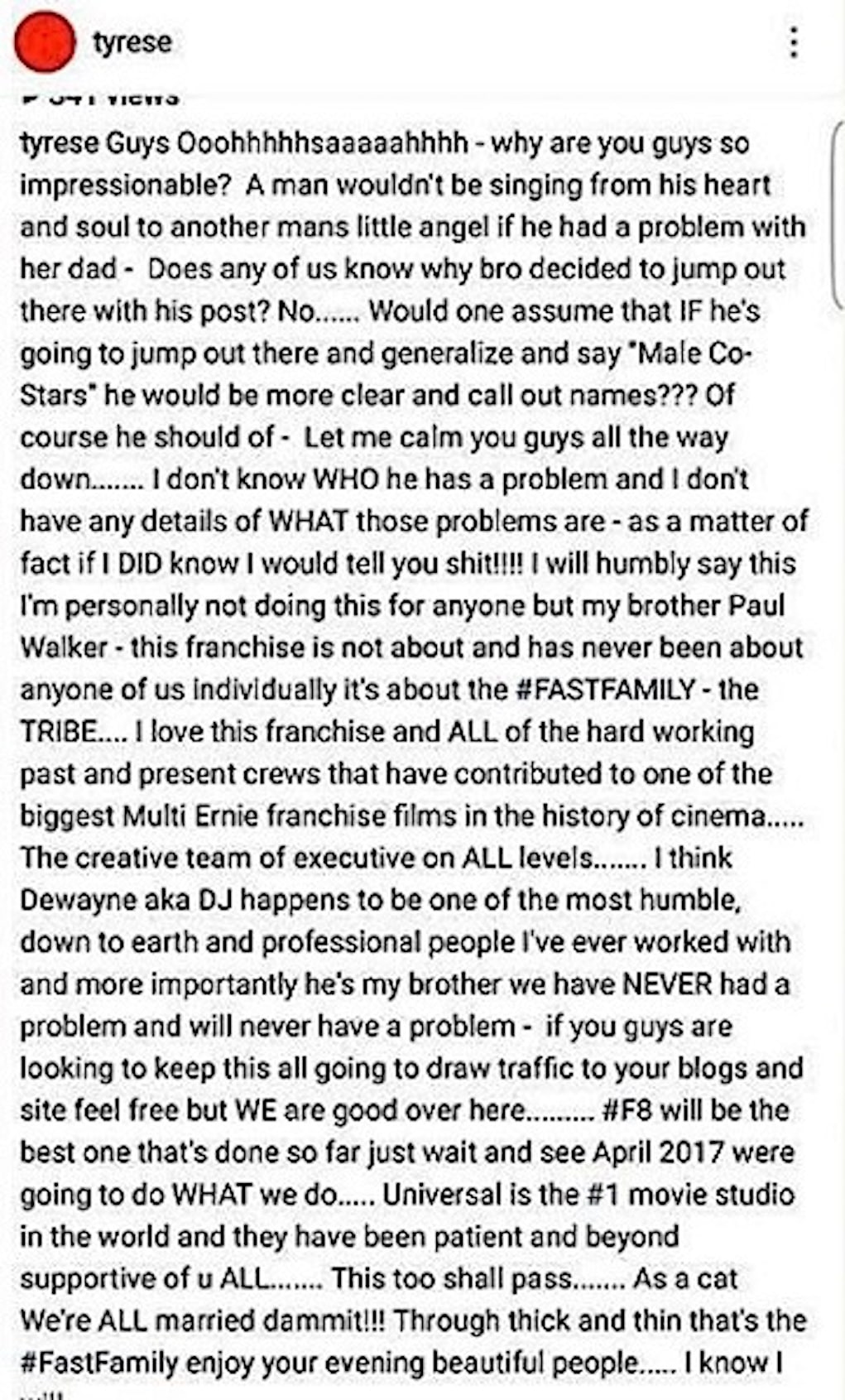 Now sources are reporting that the real "candy azz" in this situation is Vin Diesel.
The Rock and Vin had a disagreement during production. Vin, who is an executive producer on the film, has made decisions that The Rock doesn't agree with, and this has caused the two of them to bump heads.
Tyrese has since deleted his Instagram post.