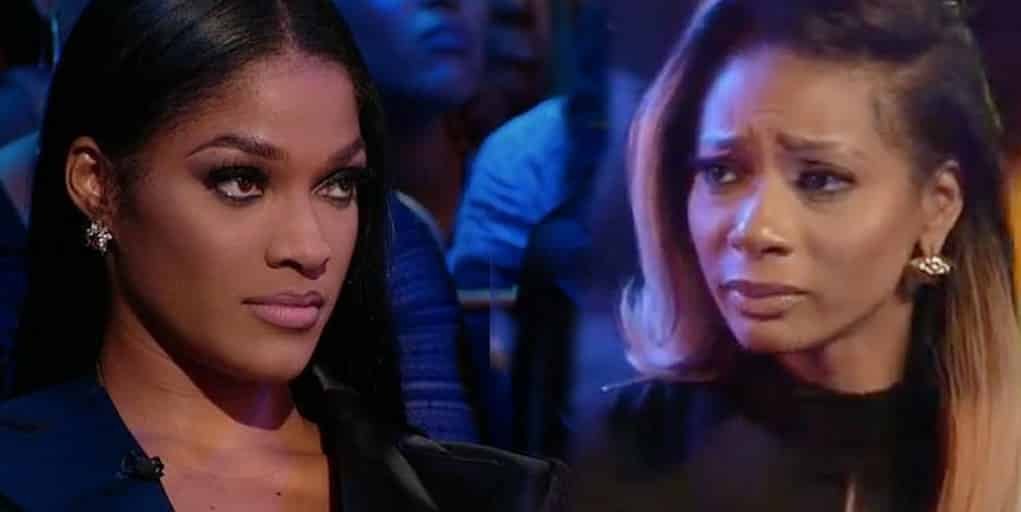 Yet another Love & Hip Hop Atlanta cast member has been hit with a restraining order.
Joseline Hernandez claims she was walking to a store in Atlanta when her co-star, Tommie Lee, tried to run her over three times and she also threatened to hire some goons to shoot Joseline in the face!
Joseline, fearing for her life, requested a restraining order, and the judge agreed. Tommie is now forced to stay at least 500 yards away from the Baddest Puta.
Tommie's restraining order might be the least of her worries. She's also facing a DUI charge even though she claims she's innocent and the police roughed her up during her arrest for no reason.
In case you forgot, Stevie J also has a restraining order on Joseline after she insinuated that he and his father were child molesters.
What a mess.