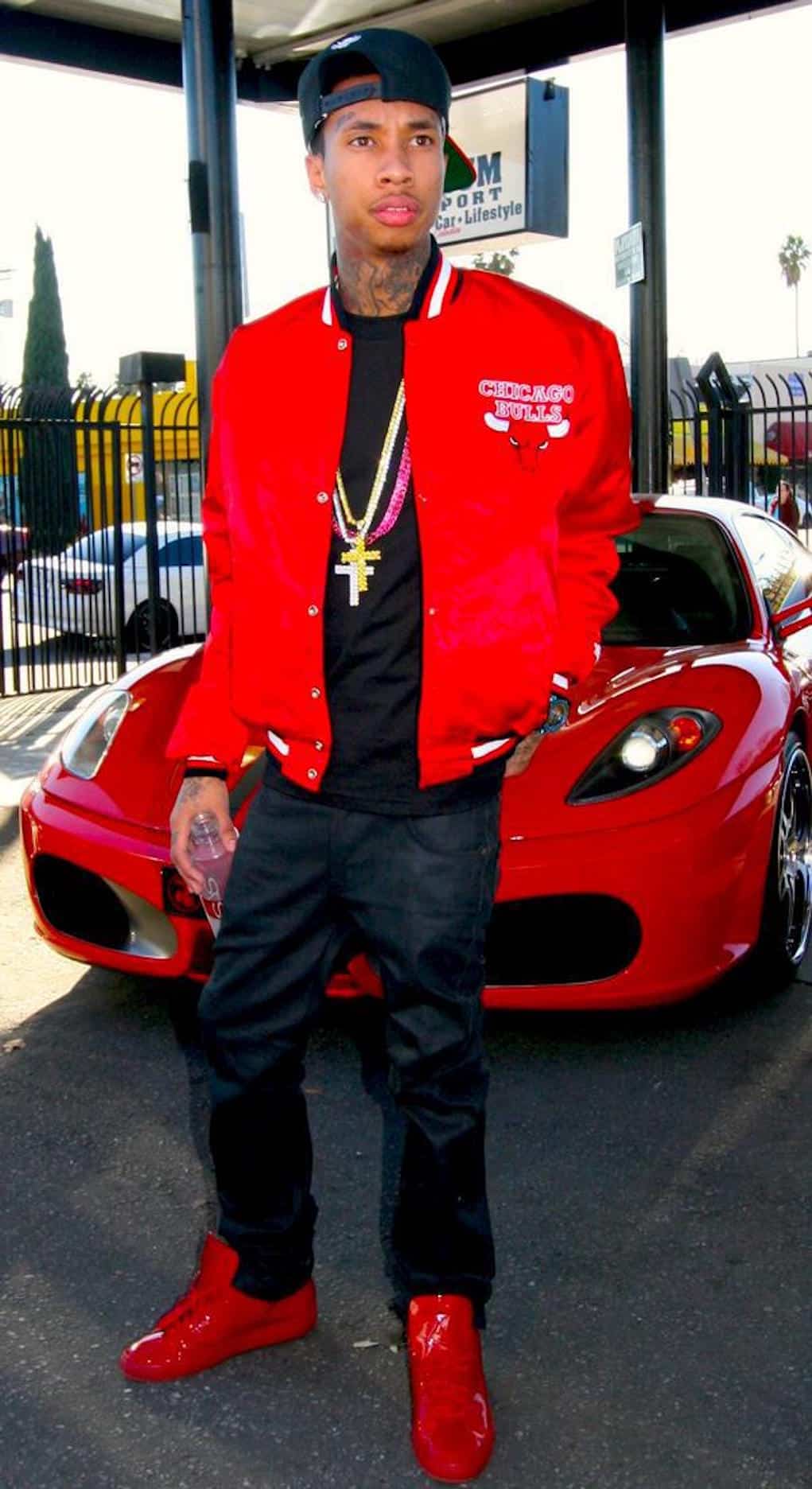 Tyga and Kylie drove to the Bentley dealership in the rapper's red Ferrari on Tuesday. While they were shopping around for cars, the repo man arrived with a spare key to the Ferrari, jumped in, and drove off into the sunset.
According to TMZ, Tyga was behind on a couple lease payments, and the lessor "wasn't taking any chances."
Tyga and his girl Kylie were forced to catch a ride back home with friends.
This isn't the first time Tyga has had car issues. In February of this year, his 2014 Bentley Mulsanne was repo'd, and the rapper still owes $91K on that car.
And then, back in April, the repo man was looking for the rapper's Lambo after he fell behind $357K on the payments!
And that G-Wagon that was originally Blac Chyna's but Tyga took it from her and gave it to Kylie? Well just two months after giving the car to Kylie back in August 2015, he stopped paying for it, and the repo man has been on the hunt for it ever since. The car is parked at Kylie's Calabasas home behind 2 different security gates so they've been unable to gain access to it.
How embarrassing…LOL