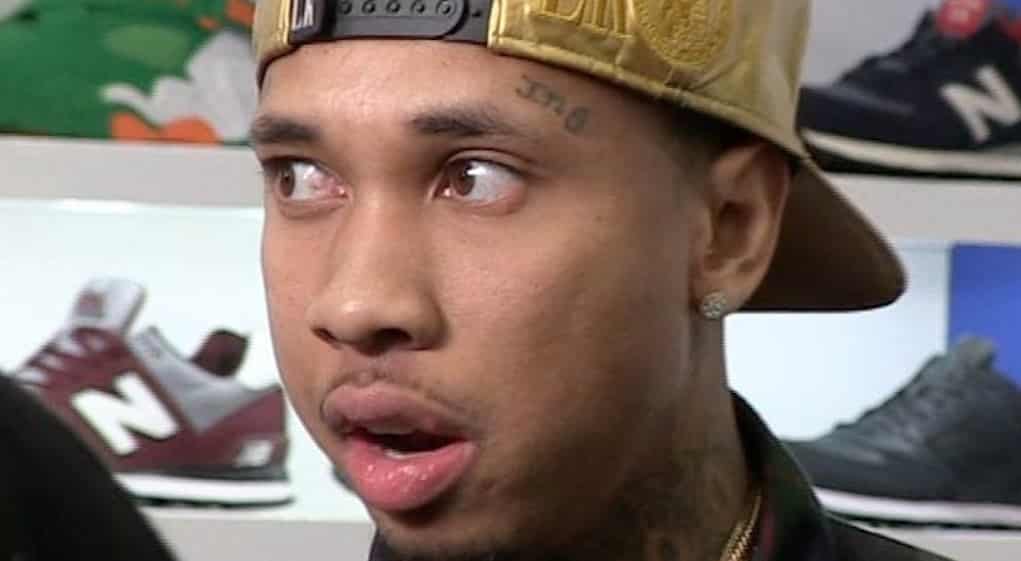 Tyga has found himself in some mess once again. The struggling rapper missed a mandatory court hearing for "one of his many" eviction cases, and a bench warrant has been issued for his arrest.
According to TMZ, Tyga was supposed to appear in court today so his former landlord's lawyers could ask him about his finances after he failed to pay a $480k judgment. But he decided not to show up.
Apparently, the attorneys say the landlord is also upset after Tyga gifted Kylie with a $190K Maybach for her 19th birthday. Wouldn't you be mad too if someone you knew owed you money but was blowing it on other things right in front of your face? The landlord is calling it a fraudulent transfer of assets, and asking that it be used to satisfy the judgment.Damn, Kylie's about to have her bday gift taken away already LOL
When cops find Tyga, they'll be arresting him on sight.