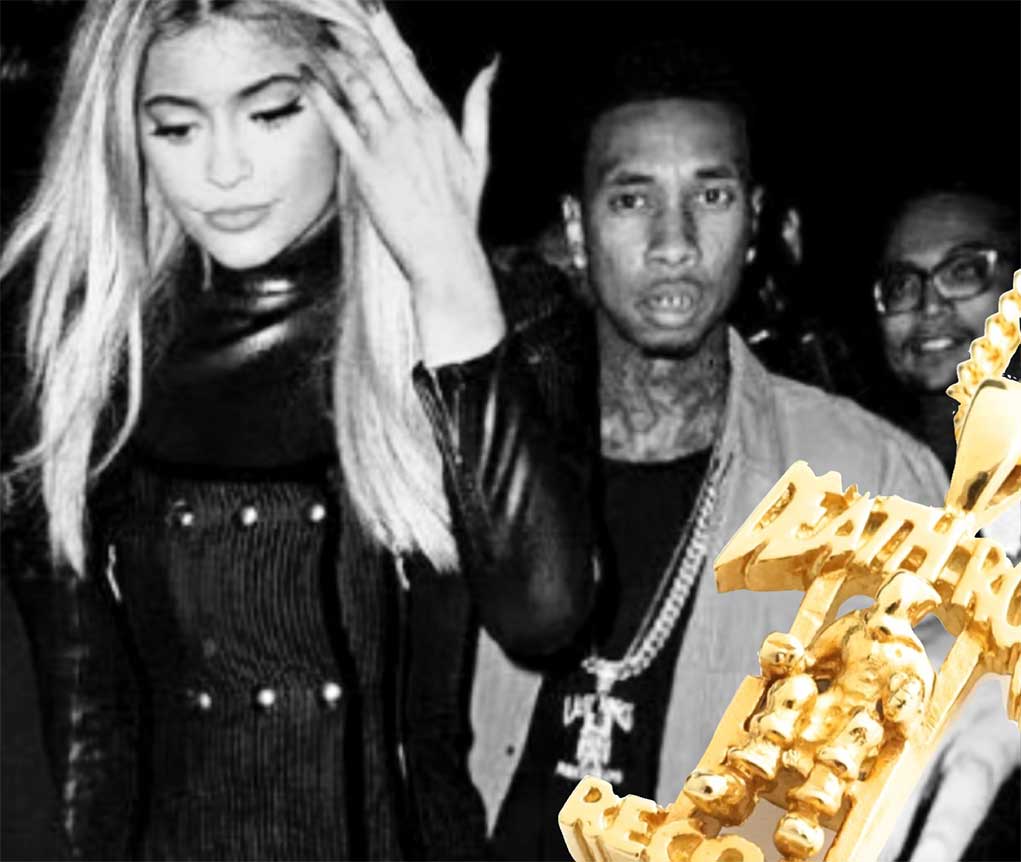 "He's a front, bro … nicca takes his jewelry to get meltdown so his jeweler would make new pieces for him … he don't buy new jewelry … he recycles his jewels."
HSK Exclusive – Barely a week has passed since we broke first word of Tyga's brazen jack on Suge Marion Knight, ripping off the infamous Death Row Records logo for his Last Kings label.
BUSS THIS: Mr. Rack City traded in his old gold to create the logo formerly known as the staple image for Death Row Records!
"Tyga took his jewels to his jewler, to make the logo. He's made the Death Row logo a big part of his new tuff-guy image."
The drop:
"Tyga does what he has to do to floss. He's like the Jenner's new Ray J. If Kris asks him to do some low grading n^gga sh*t? He'll do it!"