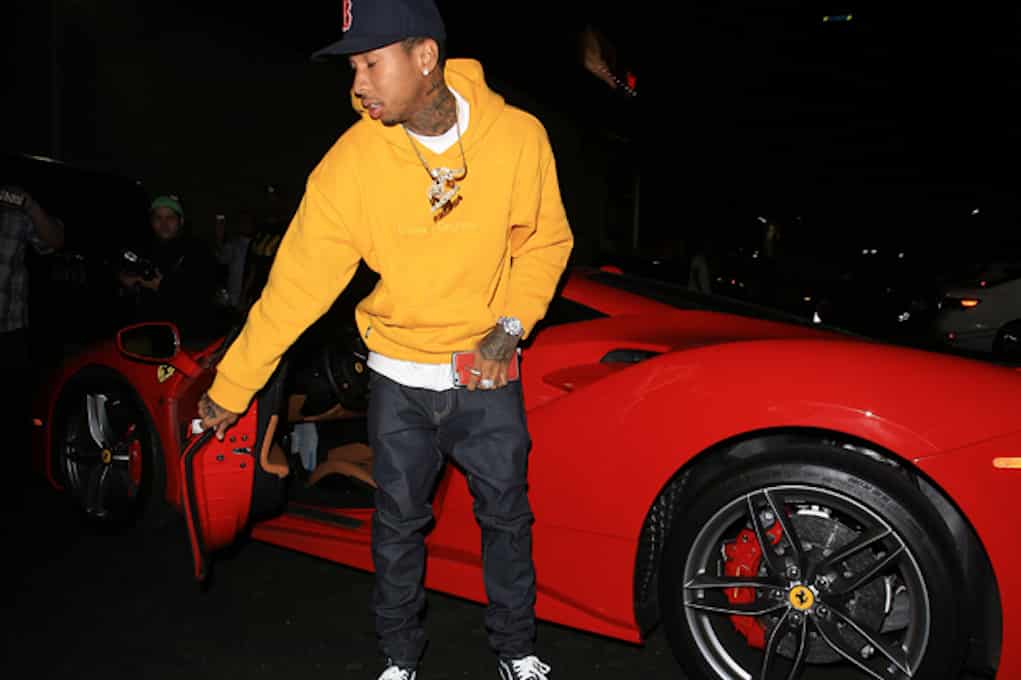 It looks like Tyga is content with taking L's all years long.
Even though his Ferrari was repo'd outside of a Bentley car dealership, Tyga's still on the hook for the payments.
According to sources, a guy named Alex Benedict is going after the rapper for failing to make lease payments on a on the whip. In the court docs, Alex claims he and Tyga agreed on a deal back in May, but the rapper didn't cough up the lease payments, so he had the car repo'd twice.
Benedict is suing for $150k in damages.
Pathetic.