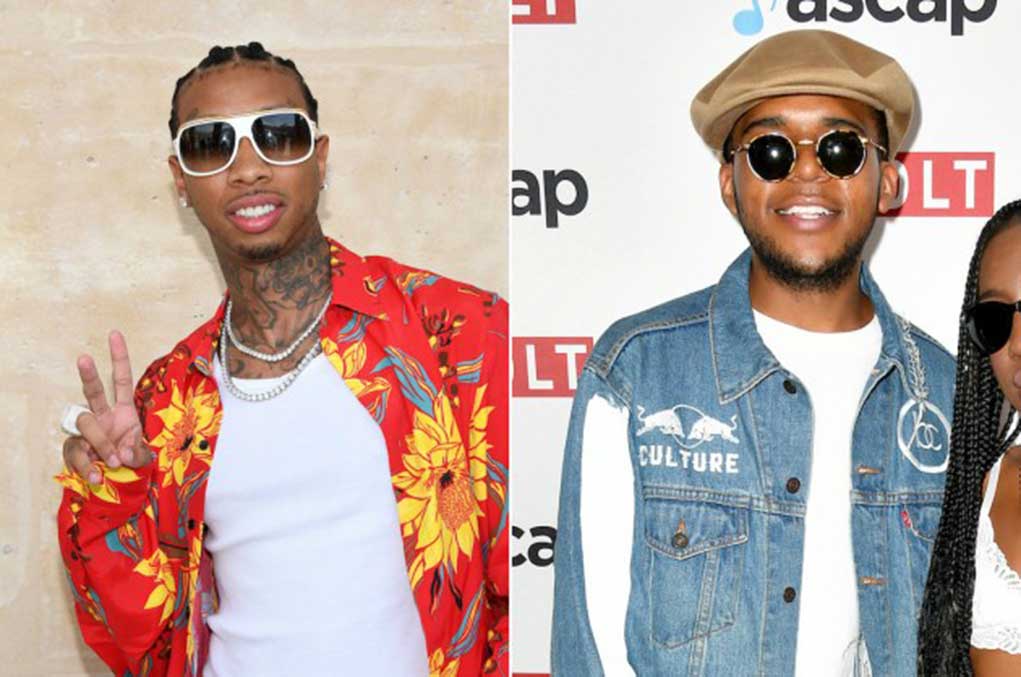 Tyga managed to land a role on season 3 of MTV's Scream.
According to Deadline, Tyga and Notorious B.I.G. and Faith Evans' son CJ Wallace have been cast for the third season, which is set to air in March 2018.
Tyga is set to play the role of Jamal, Deion's older step-brother. Though they share blood, their worldviews couldn't be more different. Jamal is a hustler by nature, willing to work any angle to make ends meet for those he considers family. But when Jamal's ambitions don't line up with Deion's, it forces them to decide exactly how they fit into each other's lives.
C.J. Wallace, who played his late father, the rapper Notorious B.I.G., in the film Notorious, will take on the role of Amir, a good kid whose strict parents expect him to keep clean during high school, stay away from girls and ultimately find his place within the family business. But when events make him the unexpected target of a killer, Amir finds himself in over his head and his world view challenged.