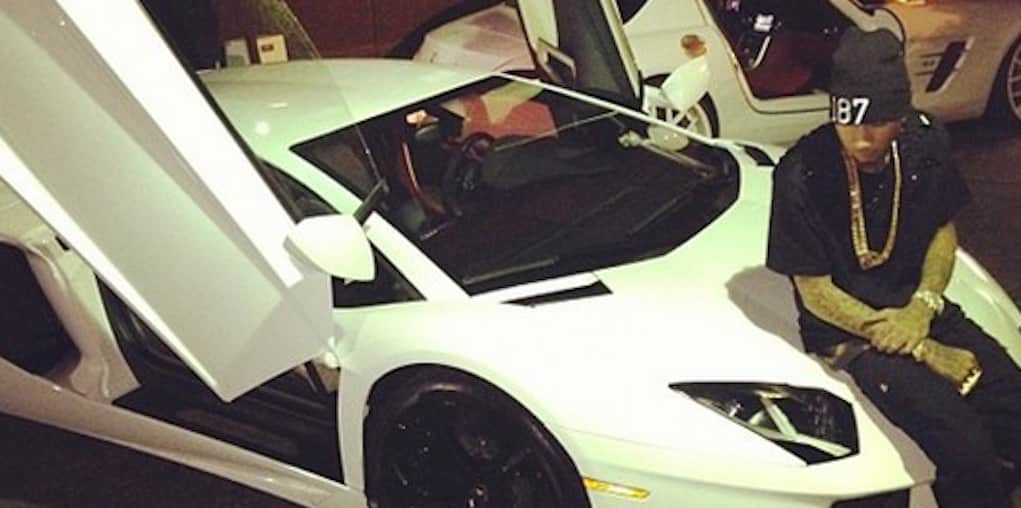 Tyga refuses to give up the Hollywood lifestyle…even though he clearly can't afford it! On top of all the lawsuits, the rapper is now in deep sh*t with Choice Motor Credit.
The repo man is looking to confiscate Tyga's 2013 Lamorgini Aventador after the rapper stopped making payments. He allegedly owes the finance company $357K!
When this news broke, TMZ dug up even more info on the broke rapper. Apparently, his 2014 Bentley Mulsanne was also repo'd in February of this year, and the rapper still owes $91K on that car!
Sounds like somebody needs to purchase a Toyota Corrolla and call it a day…