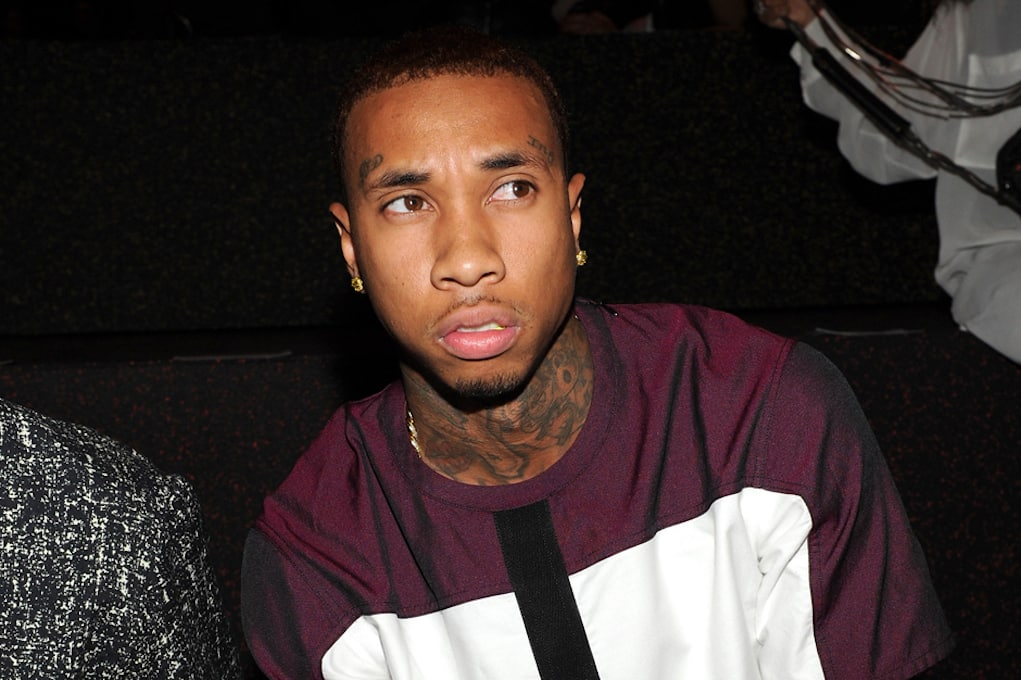 Two steps forward, five steps back!
Tyga was in the clear after coughing up a six-figure judgment to a landlord he skipped out on back in 2012. By paying the judgment, Tyga was able to avoid jail time and enjoy the rest of Kylie Jenner's 19th birthday party in Turks and Caicos in peace.
But his legal troubles aren't over!
Since the default judgment he paid the landlord was so heavily publicized, everyone else who the rapper owes money to is standing in line to get their piece!
According to TMZ, back in 2014, Tyga went to Jason of Beverly Hills jewelry store, picked up a watch and a gold chain, and never paid the $208K bill! The jeweler already won his $208K judgment, but Tyga hasn't made any of the payments.
The jeweler saw how successful Tyga's previous landlord was in getting his judgment, so he hired the exact same lawyers to help him collect the money he's owed!
The team of attorneys, Danny Abir and Boris Treyzon, plan on using the same aggressive tactic they used in the landlord's case to get the jeweler his money.
Kylie, better get ready to cut another check!