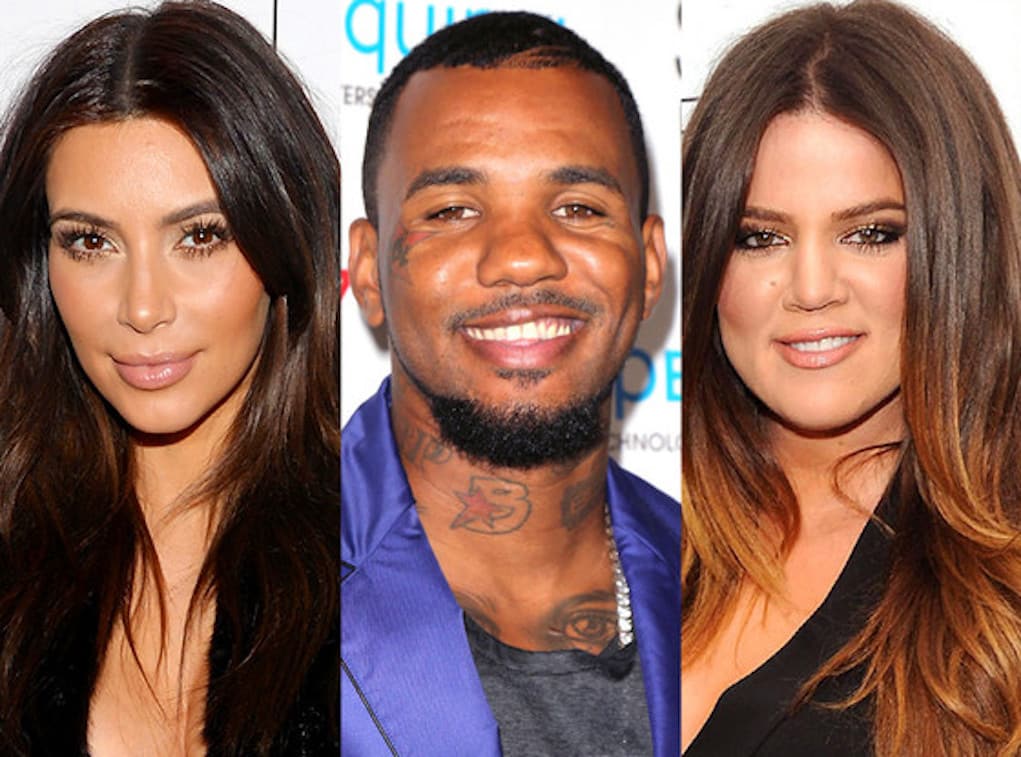 The Game released his new track "Sauce," and claimed he had sex with three Kardashian sisters. Everyone has been trying to figure out which three sisters were desperate enough to let Game smash, and now, the family is speaking out.
The K-klan says Game is lying when he says he slept with three of them…because he has only been with one sister.
A source tells TMZ "you can count out Kylie, Kendall, Khloe, Kourtney and Kris … none of them had sex with Game."
So that leaves one person…Kim…what a surprise. The two even dated back in the day.
TMZ says Game reached out to Kanye to "get his blessing for the song," and Kanye said "he didn't have a dog in the fight." You know Kanye is obsessed with all of Kim's previous sex partners so he was probably all giddy when he heard Game's track.
What a weirdo.