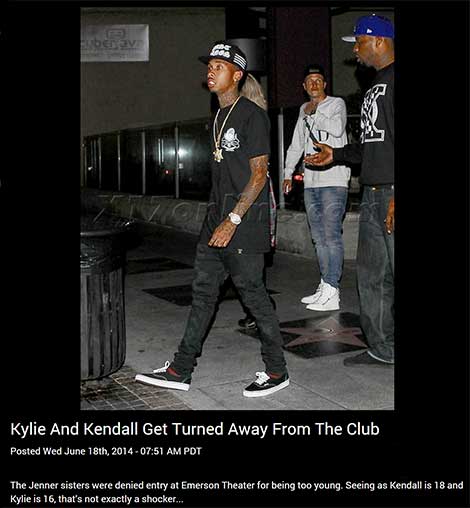 Tyga denies dating underage Kylie Jenner but the "Rack City" rapper took the 16 year old KUWTK reality star to the Emerson Theatre nightclub this past June.
An insider is saying Kylie and her sister Kendall were both denied club entry because they were underage and the sisters waited in Tyga's Bentley while the rapper made his paid appearance in the nightclub.
The insider went on to say, 24 year old Tyga got rid of his baby momma for a now, 17 year old Kylie Jenner. Don't believe me.. Ask Blac Chyna.
Here's Tyga's tweets denying he's a child molester: