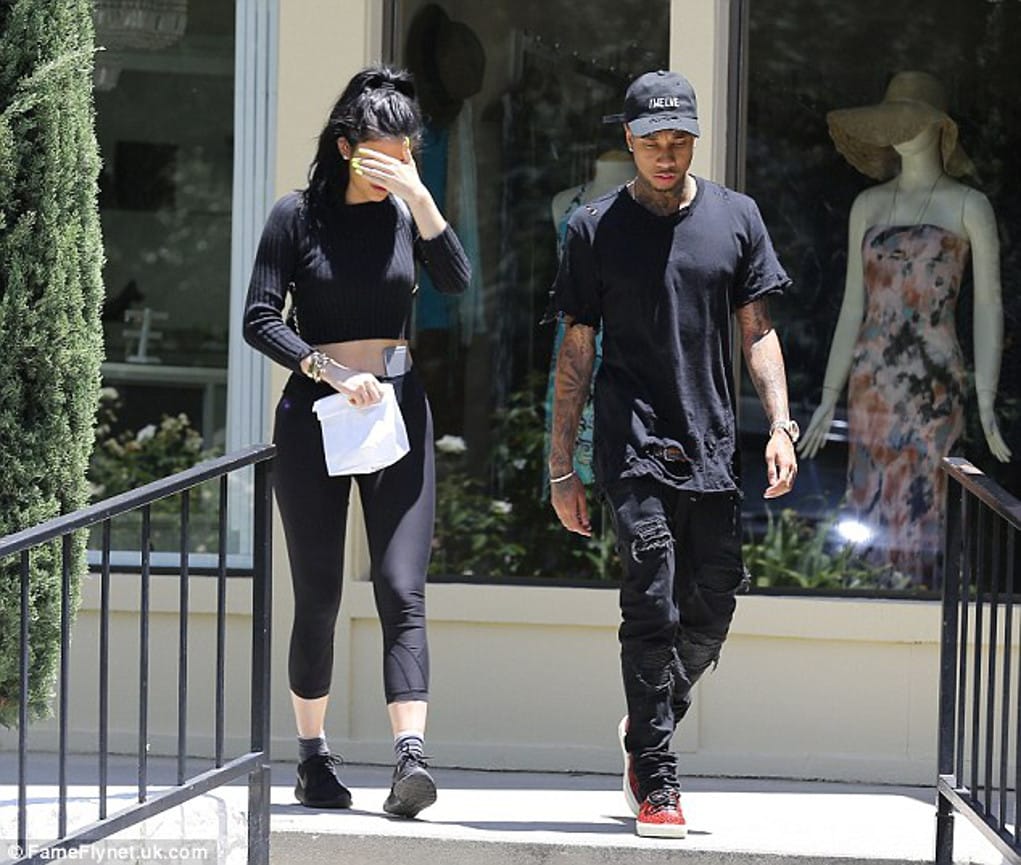 Tyga and Kylie Jenner's relationship is on the rocks once more, and again it's over another lover that isn't a woman.
Instead of it being a transsexual, this time it is a female, but she is not a woman – the girl is only 14-years-old.  If you thought it was bad when T-Raww was smashing 17-year-old Jenner, then you will really think it's gross that he's trying to hook up with a high school freshman.
A source has revealed that Kylie is furious after discovering her rapper boyfriend has been "talking to other girls," and she went off when she found out that one was a wannabe-model who just started high school.
"[Kylie] found all these messages on his phone."
He's been trying to convince the East coast freshman to visit him in Los Angeles, and when his girlfriend found out she went ballistic, and her sisters have intervened and told Tyga to "stay away" from Kylie.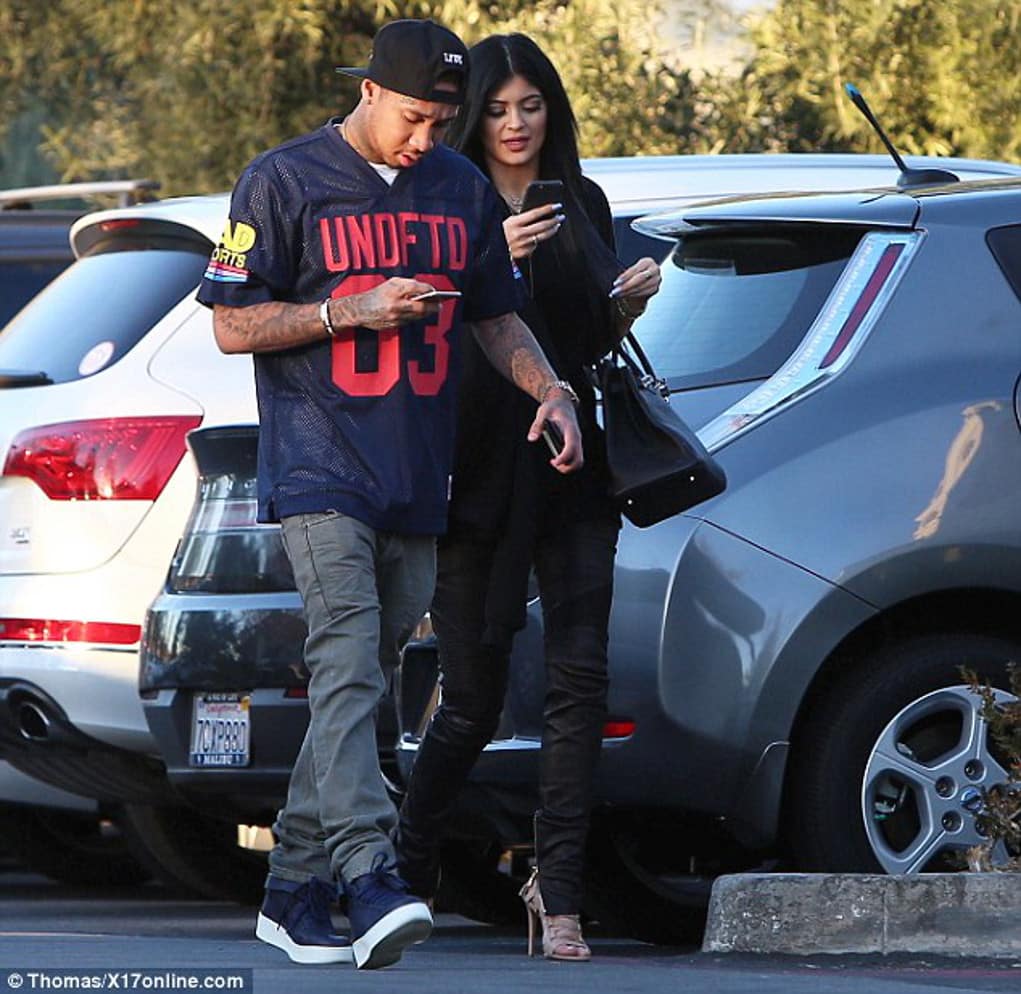 A close friend of the girl says the 'Ice Cream Man' rapper is "definitely trying to hook up with her," and thinks it's exciting that someone famous has "texted her every day, and he's tried to Facetime with her too."
Kylie is disgusted with her boyfriend's behavior, especially after she took him back, and this might actually be the end as reports say she doesn't "want him anywhere near her."