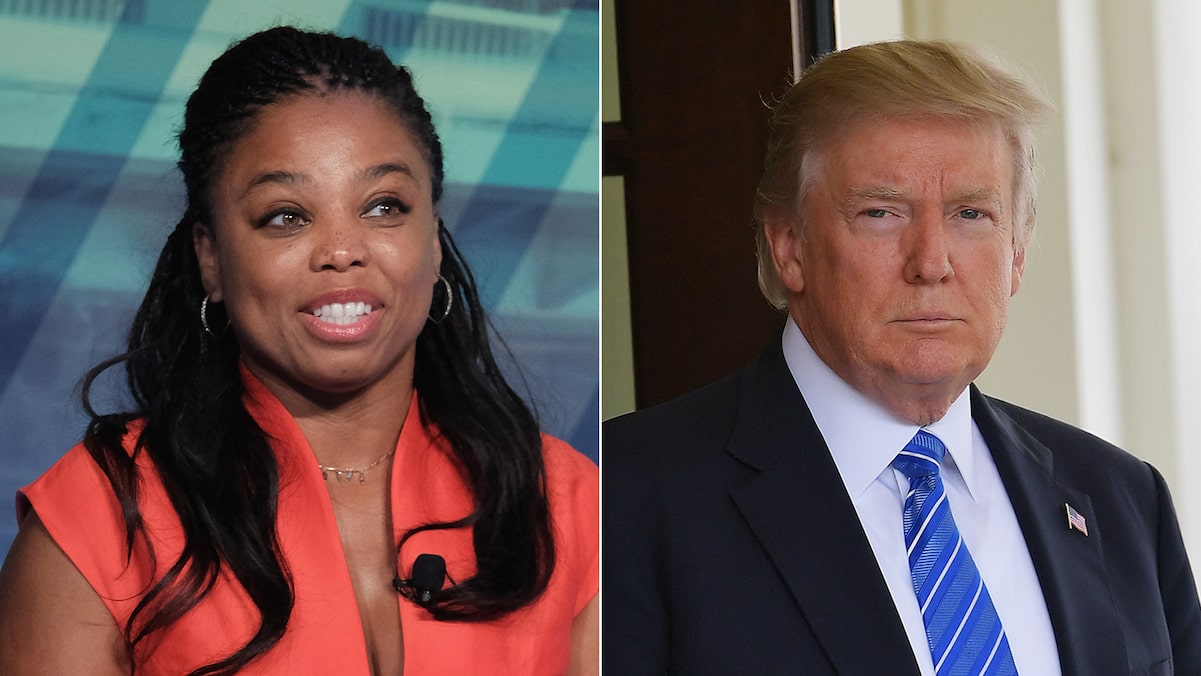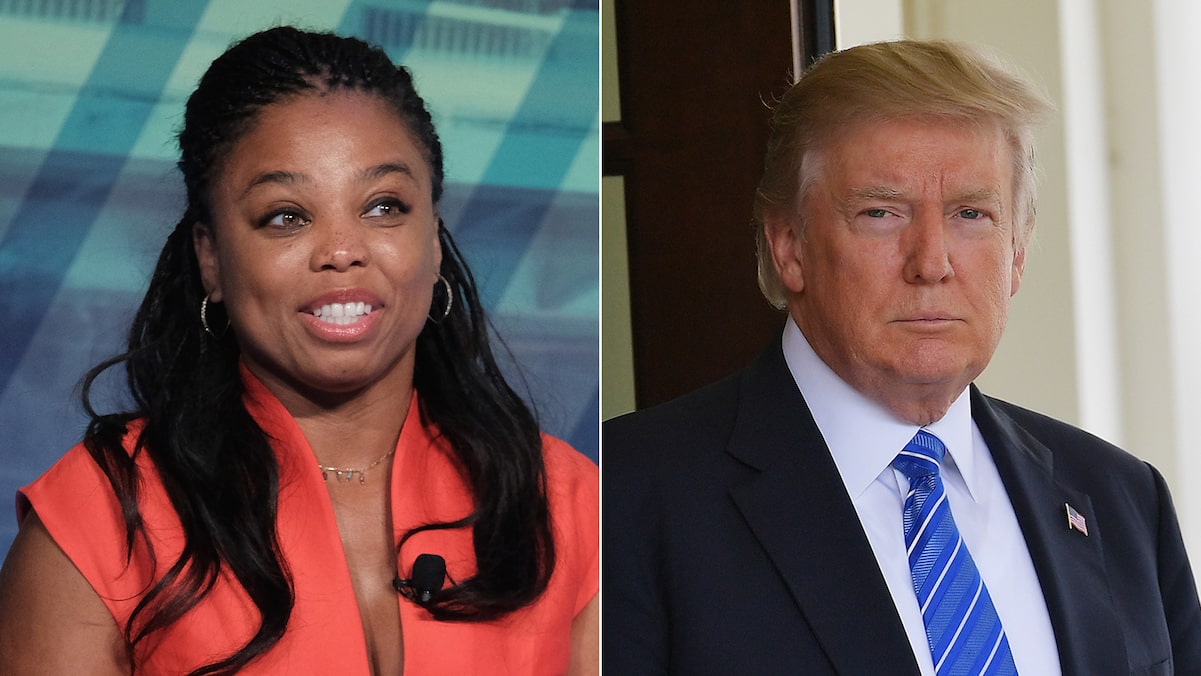 After ESPN suspended host Jemele Hill for two weeks due to "a second violation of our social media guidelines," Donald Trump had to throw his two cents in via Twitter.
In case you forgot, here's what Jemele said:
If fans really are that upset about what JJ & Stephen Ross have done, don't call the players sellouts, but you're watching every Sunday.

— Jemele Hill (@jemelehill) October 9, 2017
Just so we're clear: I'm not advocating a NFL boycott. But an unfair burden has been put on players in Dallas & Miami w/ anthem directives.

— Jemele Hill (@jemelehill) October 9, 2017
And here's what Trump said after her suspension:
With Jemele Hill at the mike, it is no wonder ESPN ratings have "tanked," in fact, tanked so badly it is the talk of the industry!

— Donald J. Trump (@realDonaldTrump) October 10, 2017
Maybe Trump needs to focus on his own ratings. A recent survey showed his approval rating has dropped in every single state since the day he has taken office.