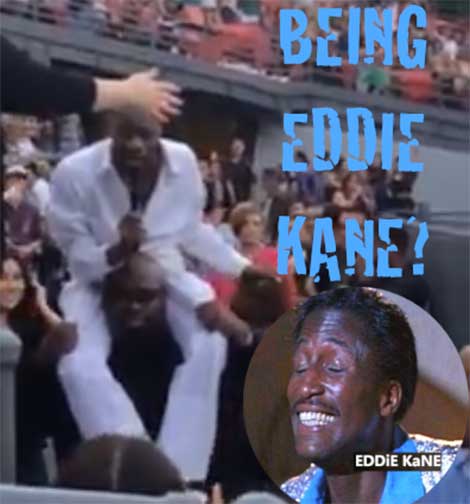 There's nothing funny about K-Ci Hailey's fall from grace. But that's exactly what concert-goers caught a glimpse of after the extraordinarily talented Jodeci frontman, joined by brother, JoJo, took to L.A.'s Greek Theater stage, over the weekend.
We're now wondering why no one close to K-Ci stopped him from signing up to sing at the Bobby Womack tribute.
"Dude is being carried throughout the venue… while he screams out partial phrases from the song. Then when he gets really into whenever note he tried to hit, K-Ci leans back and needs to be held up by another security guard."
Video of the sad spectacle has since surfaced… revealing K-Ci mirroring the likes of the character 'Eddie Kane' from The Five Heartbeats. Years of excessive drug use have obviously taken K-Ci's legendary 90's voice. The singer is also seen struggling to hit notes, while he posted up on a security guard's shoulders and paraded throughout the venue.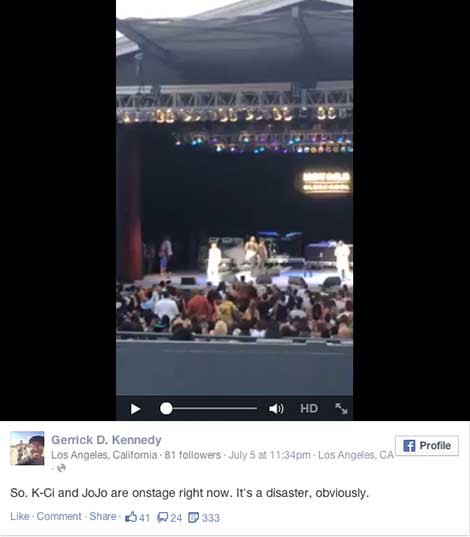 This is what's out there:
"It's no secret K-Ci and the other members of the Uptown quartet have all had their fair share of problems with drugs and alcohol. After K-Ci and JoJo did the TV One reality show "Coming Clean" which chronicled their battle to get sober, we all thought they were on the right track. Well, the brothers Los Angeles performance sounded like they hadn't gotten the monkey off their backs."