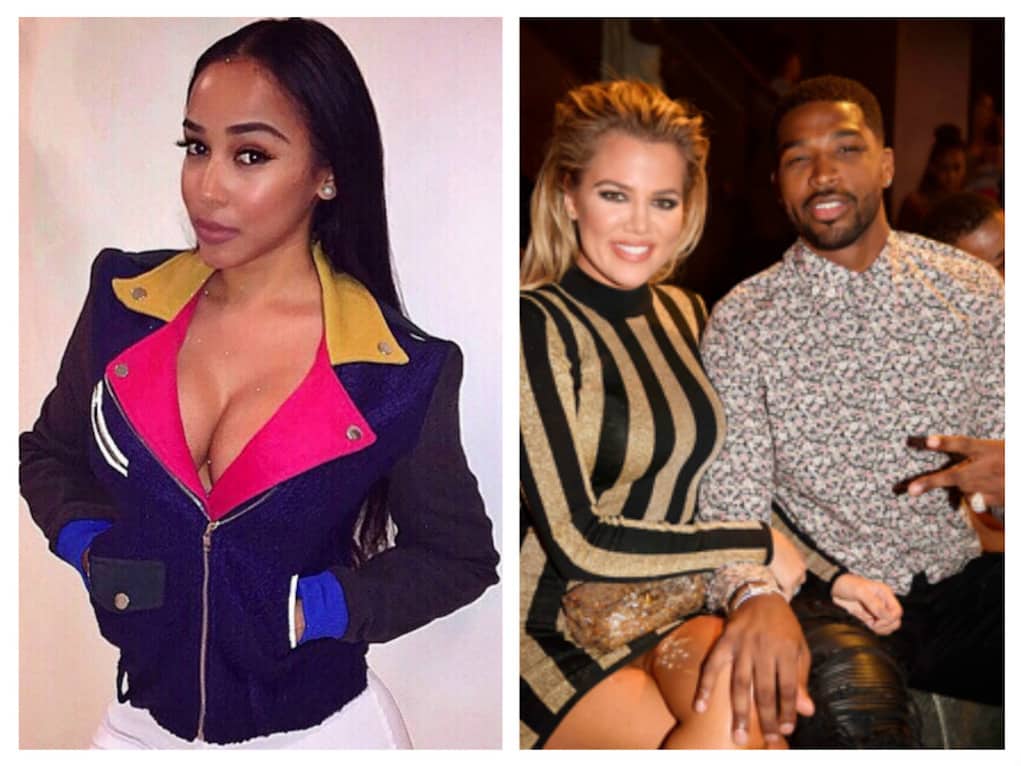 There were rumors floating around that Tristan Thompson had left his pregnant girlfriend, Jordan Craig, to be with Khloe Kardashian, and now…the rumors have been confirmed!
Jordan has been quiet on social media, but she finally posted a video showing off her baby bump at her baby shower. She's expecting a boy, and we're pretty sure Tristan is the pappy.
Jordan's cousin, Eniko Hart (Kevin Hart's wife), sent out this special message congratulating Jordan but there's no mention of Tristan at all.
Jordan and Tristan dated off and on for two years, but it looks like's he's officially gone for good because he's been traveling the world and trailing behind Khloes fake azz for the past few months.
What kind of ain't sh*t man do you have to be to leave your girlfriend when she's pregnant?!