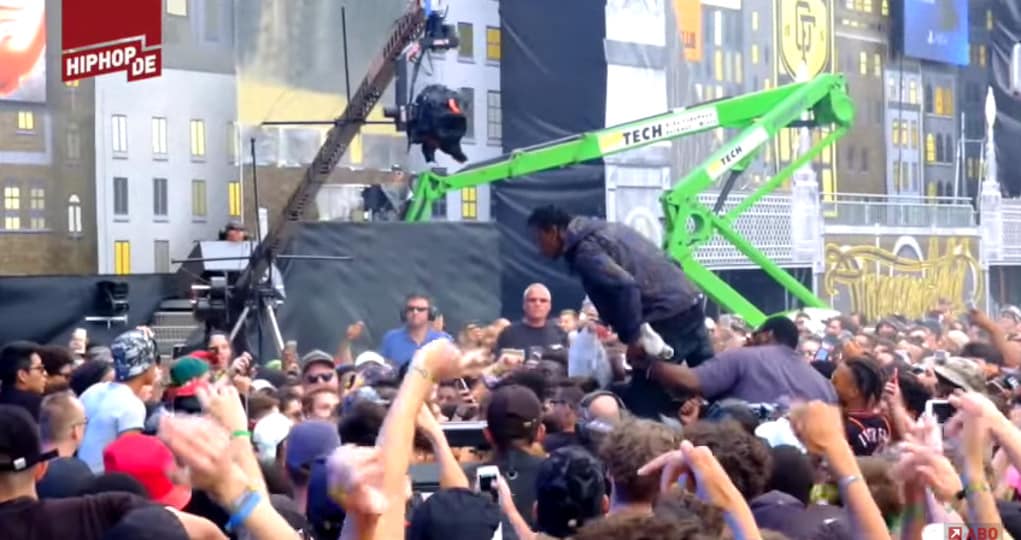 A fan tried to steal Travis Scott's shoes during a performance, so he spit on him and tried to get the crowd to kill him.
Scott was performing at the Openair Festival, and went into (or on top of) the crowd in an effort to get them more hyphy.   One moronic festival goer thought it would be a good time to grab a souvenir and boost Travis' Yeezy Boost 350.
Immediately, Scott stopped the show and  was shouting at the dude, and trying to incite the crowd to attack the would-be thief.  "Come here b****! …Get that mother****** get 'em!  You tried to take my shoe, you wanna be a thief?   F*** him up, f*** him up!" the rapper screamed at the crowd.
There's video of the incident, and at the :24 mark you can clearly see Scott spit at the guys.   Then shortly after, around the :29 mark he throws something at the dude.   He tells security to get the idiot out of there, and you can see the white guy with the bad hair get escorted out.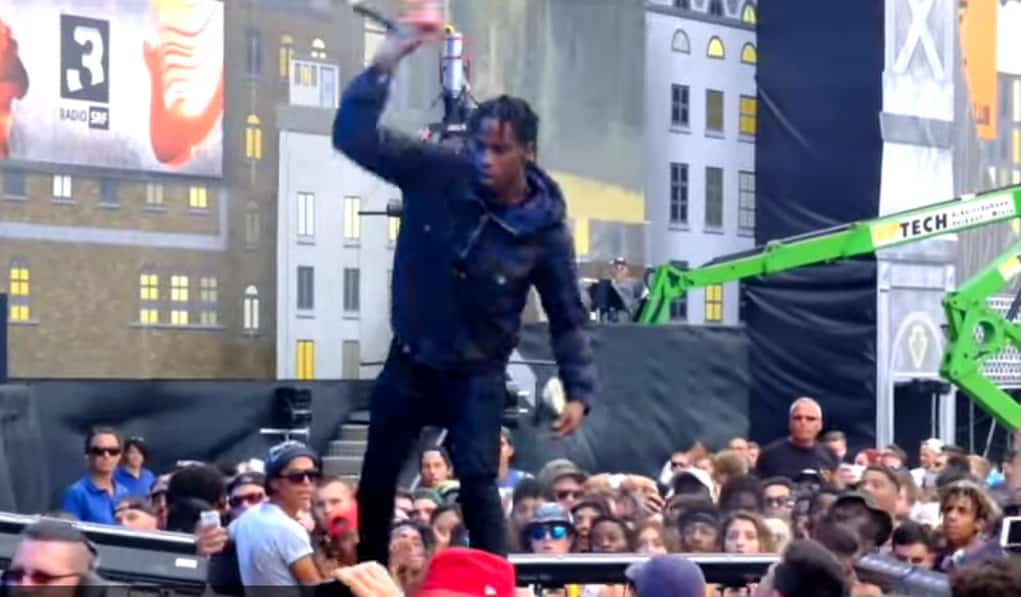 Just before he leaves the venue, Scott takes one more shot at him and throws something else at the guy.
Later, Travis went on Twitter to defend himself and try to say he didn't actually spit on the dude, but it's pretty obvious in the video.