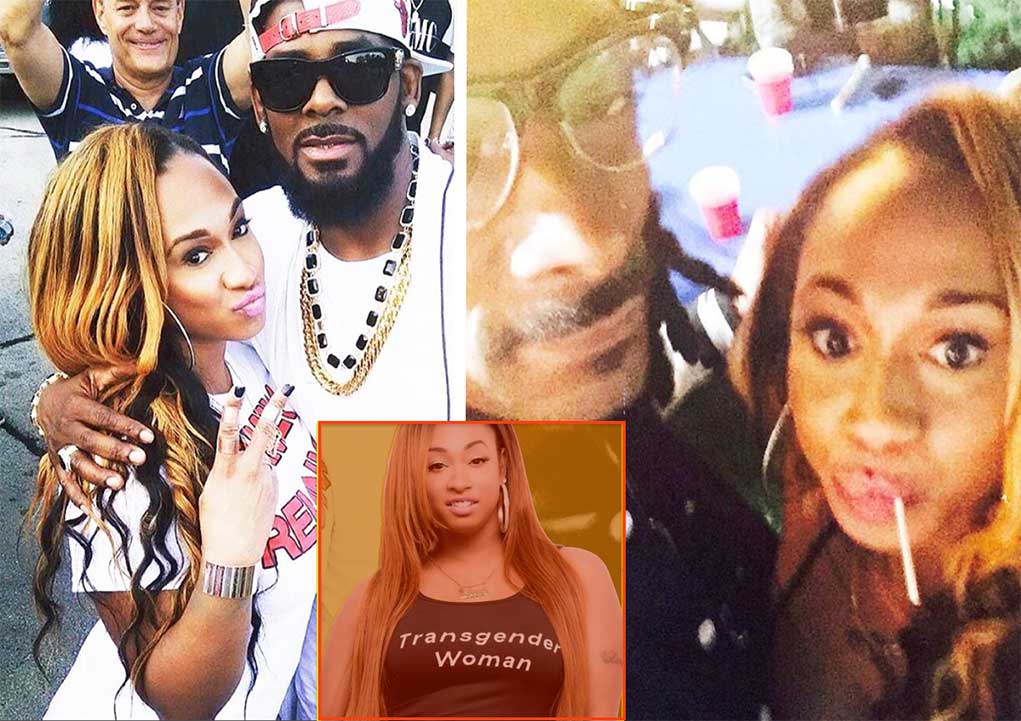 "Here's me and Snoop Doggy Dog lol!!! Ayee the Rap legend! He's a cool dude! Selfie time ! Wasted!! Snoop Doggy Dog!!!#teamsidneystarr #winnerscircle"
HSK Exclusive – Snoop Dog is the latest Black celeb to be put on blast by a fame-seeking trans — described as being "wasted" at the time a pic of Snoop with the trans was taken. Not too sure how that's gonna fly with the Lion's fellow Rastas, but the drop being transmitted is reported to be based on spin, deception and malintent!
"@snoopdogg It's a Doggy Dog world!" ~Sidney Starr
The Dog Father has Sidney Starr to thank for it all. The self-noted transgender "internet celebrity" dropped the bomb just days ago. From the receipts, it would appear that Snoop might've joined the likes of Tyga, Eddie Murphy, Tyson Beckford and Hank Baskett — but that may not the real deal. Know why? Sydney Star is nothing more than a groupie fan-atic. That's according to an exclusive source that tell HSK, Sydney Star's M-O is to snap selfies with celebrities, and use the pic to push deceptive drops based on gaining followers and fame.
Dig the Drop:
"Everybody wanna believe that rappers is runnn'in up in Sydney's boy p*ssy. That's not the case!!! If celebrities like Snoop & R. Kelly was doin' any kind of filthy sh*t wit Sydney? We would all know!!! Know why? Because Sydney can't wait to tell it!"
Sydney Starr on the pic of her posing with R. Kelly:
"So here's me and legend Singer R Kelly @RKelly and I just want to say its so disgusting to see how much HATE Im getting for trying to move my career in the right direction and I think if anyone knows me they know I'm from Chicago and R Kelly is from Chicago also! Please don't let my past get in the way of me going for positive moves! R Kelly is a talented , down to earth humble dude! It was a pleasure.. I have been in this industry for a very long time and I've worked very hard to get away from the negativity of the Chingy Situation and I've learned from my mistakes! So let me live people! Everyone has a past! Don't judge them by that! Positivity is all I'm going for! I'm a openly transgender female and I don't hide it! Thanks R Kelly for being nice to me! If you guys didn't know @RKelly has a Transgender Son! My career is just beginning so you either #TeamSidneyStarr or not! ???????? #SidneyStarr Breaking Barriers! I've came a long way!! #winnercircle #TeamSidneyStarr God keep me moving higher and Higher! ??? You have me on this earth for a reason, TO CHANGE LiVEs in a good way! ???? #TeamSidneyStarr"