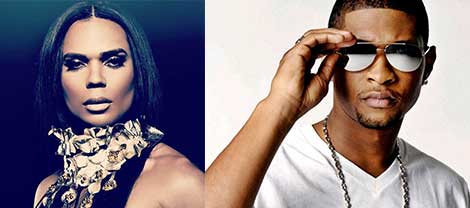 HSK exclusively leaked photos from the Usher and Tameka sex tape… Even if almost every outlet that published them failed to credit us. Anyhow, former Jamie Foxx cohort turned blogger, B. Scott, is confirming the authenticity of those pics.
Here is what B. Scott said:
"In the leaked photos, Usher's ding-ding looks super dark in the photos — but the tape was made way before the days of HD iPhone photography."
"We can also confirm that Usher's ding-ding is the exact same shade as the rest of his body."
No details yet on how Mr. Scott knows!