"Call the ranch and tell them you need a car to come pick you up and give them an address …" ~Madison Montag, Pre-Op Transvestite Prostitute
HSK Exclusive – First, Lamar Odom and Madison Montag hooked up on social media … Just ask George Rivas! Then, the two-time NBA champion turnt to texting the trans — who became Nevada's first licensed transsexual prostitute, on October 7, 2015. The Trans Texts reveal that Madison Montag didn't miss a beat at luring Lamar to "the ranch", where he would become her first legal customer.
"We get frequent requests for transsexual women with fully working male genitalia … Madison is one of the most beautiful girls I have ever seen … Her brunette hair and big brown eyes also bear a more than casual resemblance to Kim Kardashian."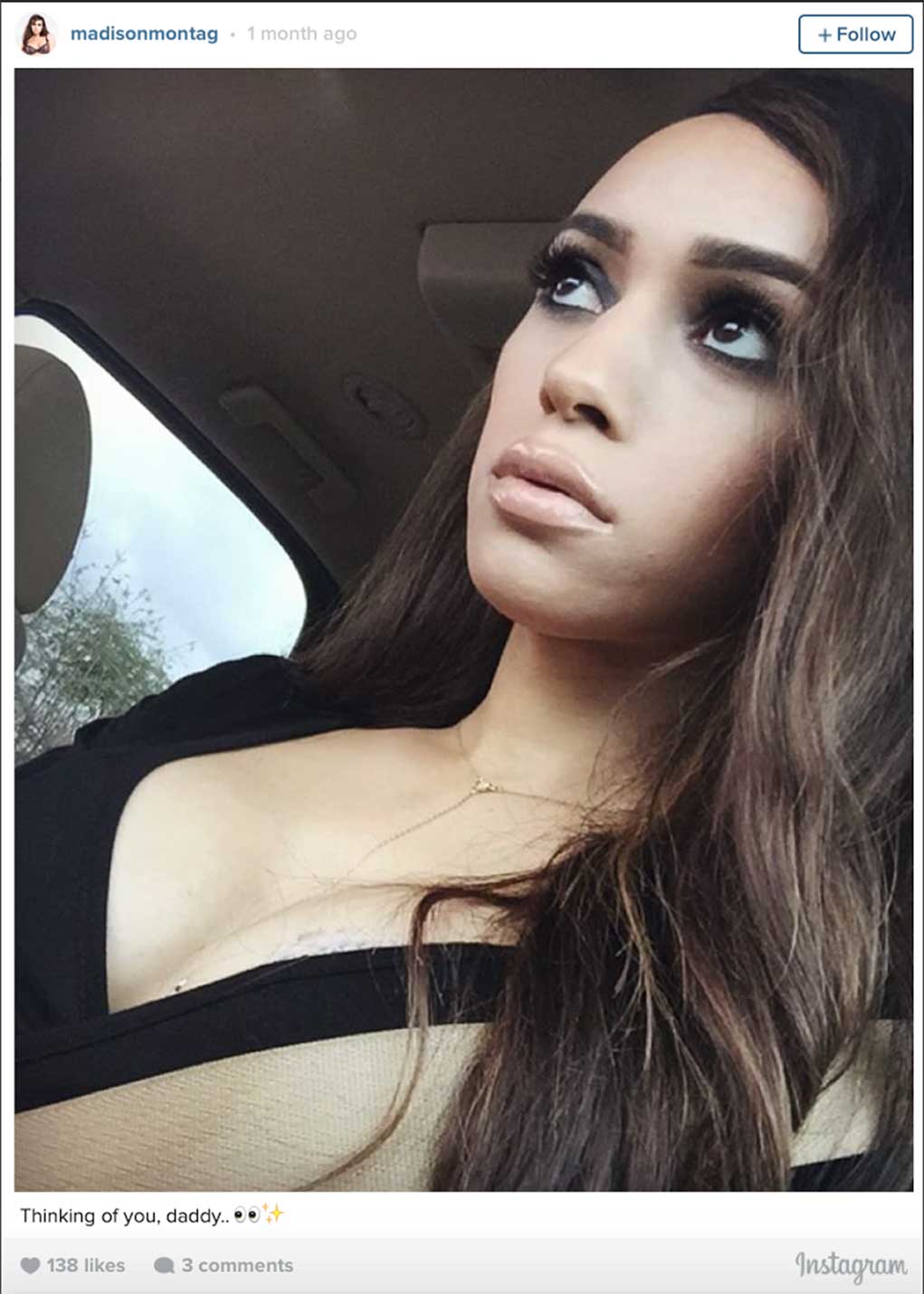 A source has exclusively provided us with the turnt Trans Texts. In this second part of HSK's exclusive Trans Texts apparently used to lure Lamar to the Love Ranch, the receipts apparently reveal Madison Montag assures Lamar that his "discretion [would be] respected" … to "the ranch" … and, during his stay "the ranch" …
Check out this excerpt from the text message exchanges allegedly by and between Lamar Odom and transsexual prostitute Madison Montag:
While Lamar Odom was hospitalized, fighting for his life, Madison Montag took to Twitter to snag more tricks …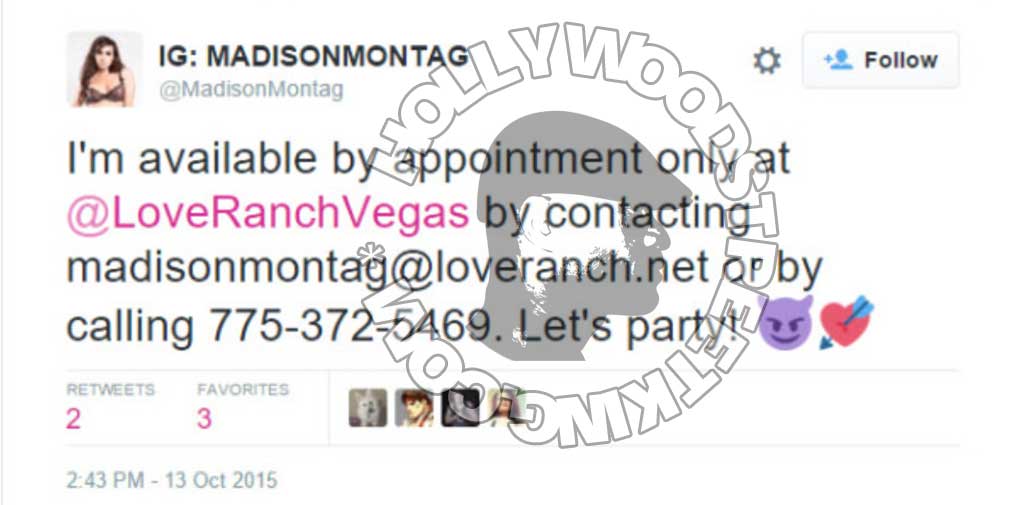 From the Black Queens over at movietvtechgeeks.com:
"There are a lot of questions swirling around the events that lead up to his being found unconscious in a brothel in Las Vegas, being rushed to the hospital and everything that has gone down. One of the central questions I have is about the women who found him Cherry Ryder and Madison, who both work at the Love Ranch.
Now I am not one to kick a man while he's down, especially a brotha. With that, after doing our research, we found that one of the women, according to US Magazine, who found him is a lady named Madison Montag, a transsexual, who has kept her lower male anatomy intact as can be seen in her very popular porn videos!"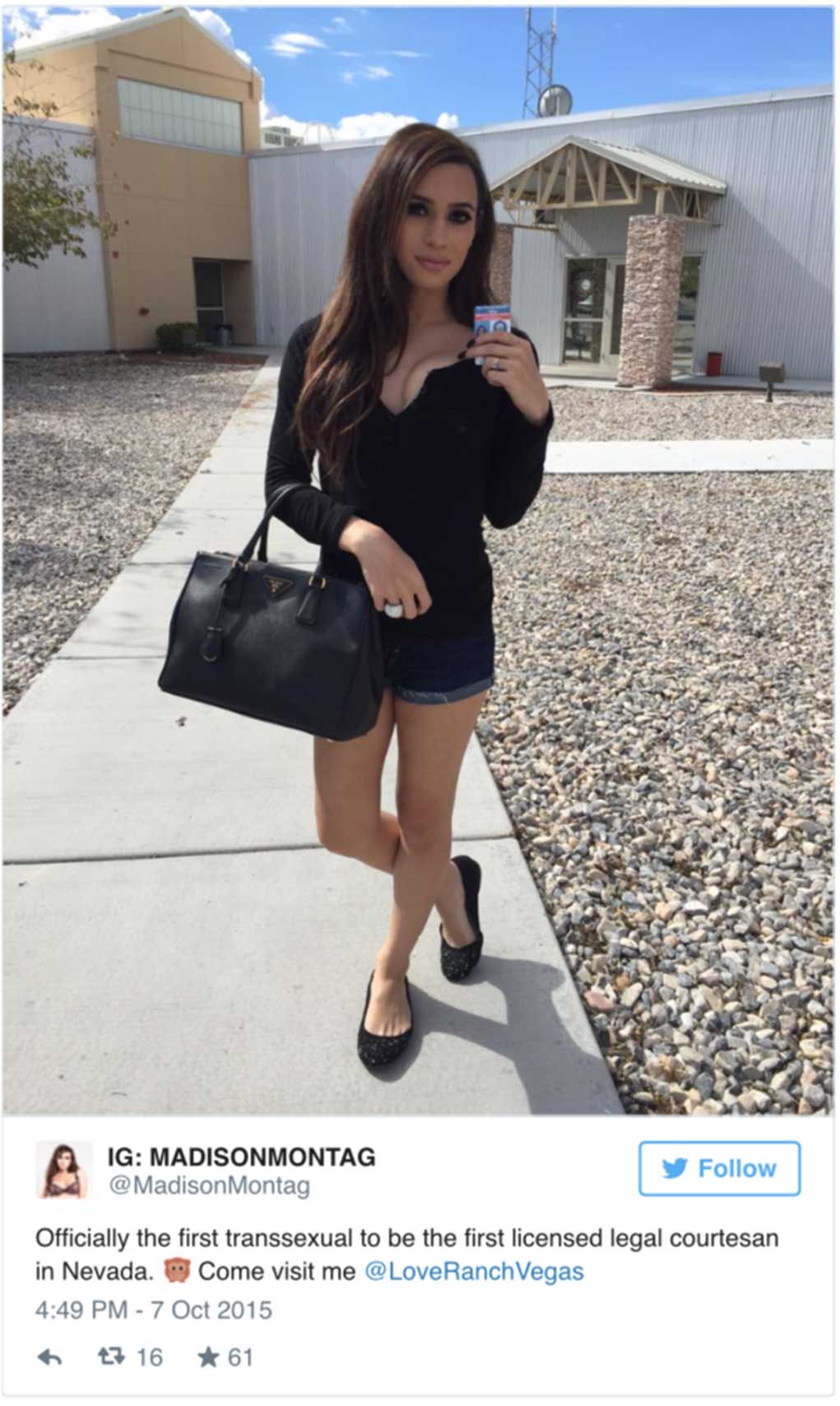 Be sure to check back in. Know why? The receipts are roll'in in …