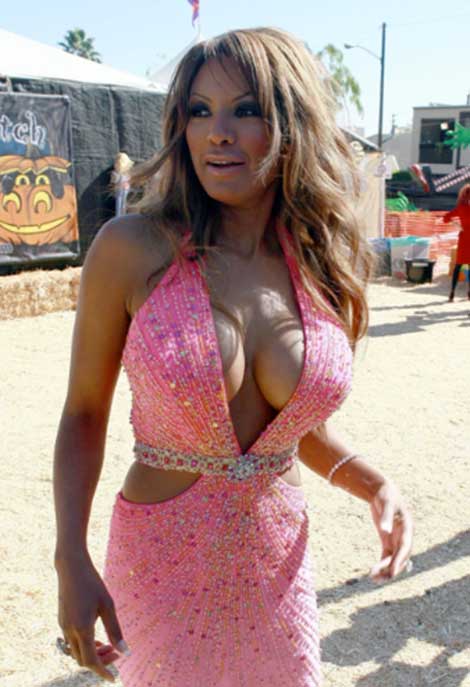 Things To Do In Boston When You're Broke…
Oh how the tables have turned for Traci Bingham, who Boston cops reportedly escorted out of Fenway Park last Friday.
Witnesses say the 46-year-old former 'Baywatch' bombshell was joined by her sister "and five spirited friends" — who all downed cocktails and shots — at a VIP club section of Fenway Stadium. When Traci tried to picked up the check, her credit card was reportedly declined. It's a situation said to have led Traci's crew to bounce, leaving Ms. Baywatch roll'in dolo!
"She wasn't charged, and the Boston Police Department had no report on the incident."
Here's the word from a source who saw it all go down:
"Three attempts to run her card were declined, and the party was over as her sister and other members of the crew scattered, leaving through different exits. She said, "Don't you know who I am? Do you have daughters? Can I get a discount?" I told her.. "I have two daughters and they certainly wouldn't have found themselves in the position you're in."
OUCH! Maybe if Traci got off her high horse, kept it humble and didn't drop that wiggity wack "Don't you know who I am?" line, they wouldn't have squealed on her. Don't you agree?