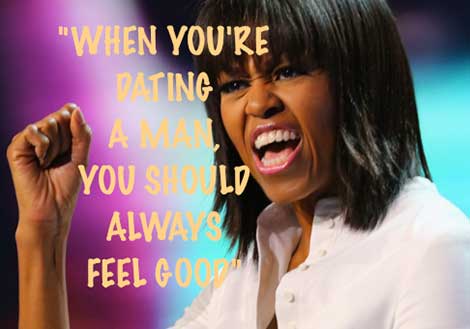 "Don't look at the bankbook or the title." ~Michelle Obama
HSK Exclusive – Nearly four-and-a-half years after Michelle Obama first checked the 'gold-digger', the 'side chick' and 'the home wreckers' — her November 2009 advice for single women is trending on IG. Don't believe me.. Just ask Katie Couric.
"More importantly, how does he treat you?"
You'll recall.. the First Lady first touched on the topic about a year before the Instagram was launch, back in October 2010. Her message is now spreading like wildfire, throughout social media.