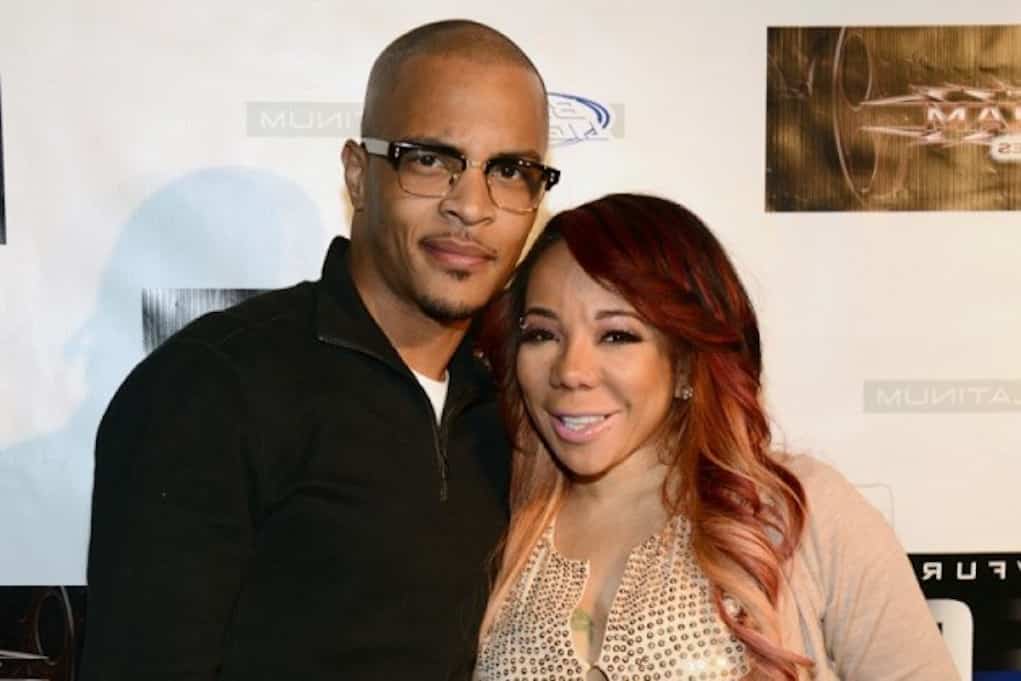 Tiny and T.I. are still letting their marital drama play out online, and Tiny is still addressing the video that was leaked of her grinding up on Floyd Mayweather.
Tiny took to her official Facebook page and released a message about the video. She says "for years" she has been the one getting hurt.
She says Mayweather is just her friend, and she's not going to stop associating with him, just like T.I. won't stop associating with his female friends.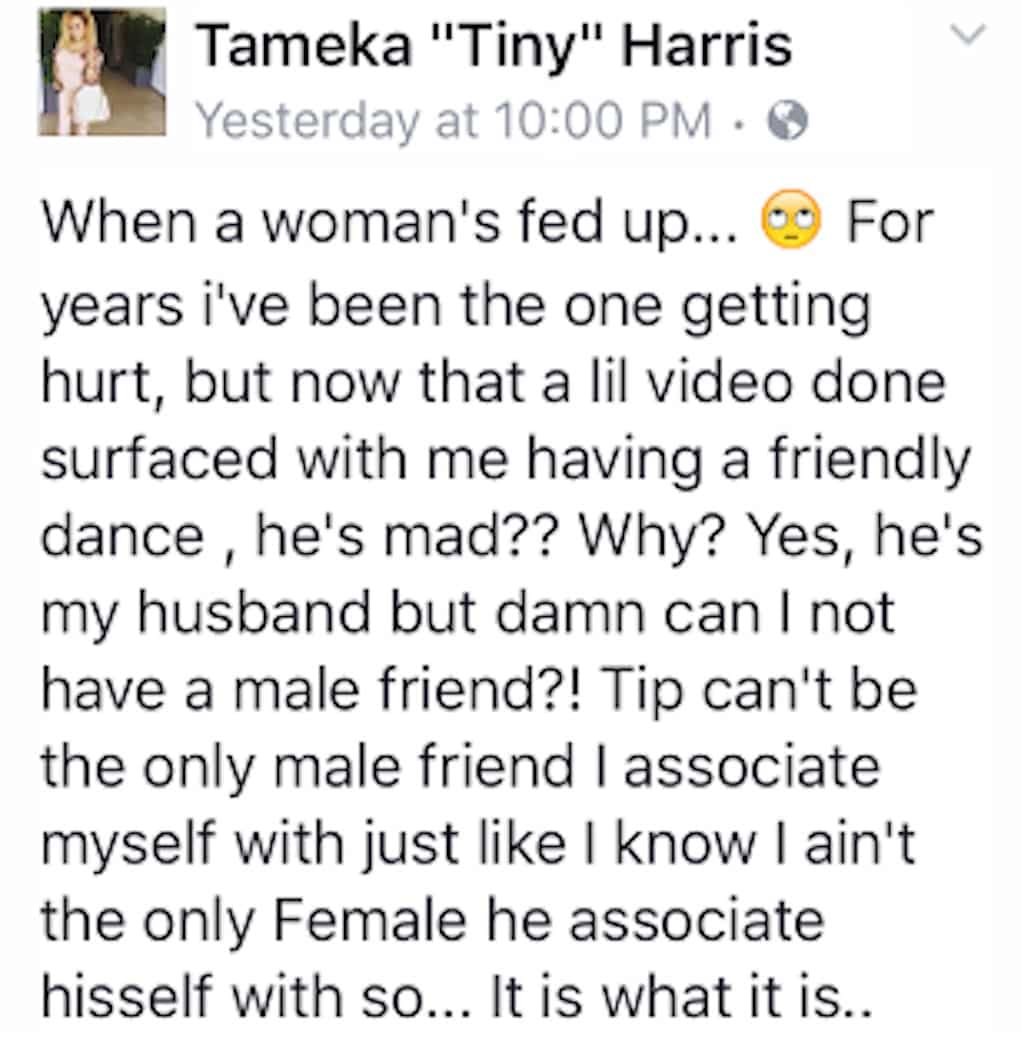 Do you agree with her?