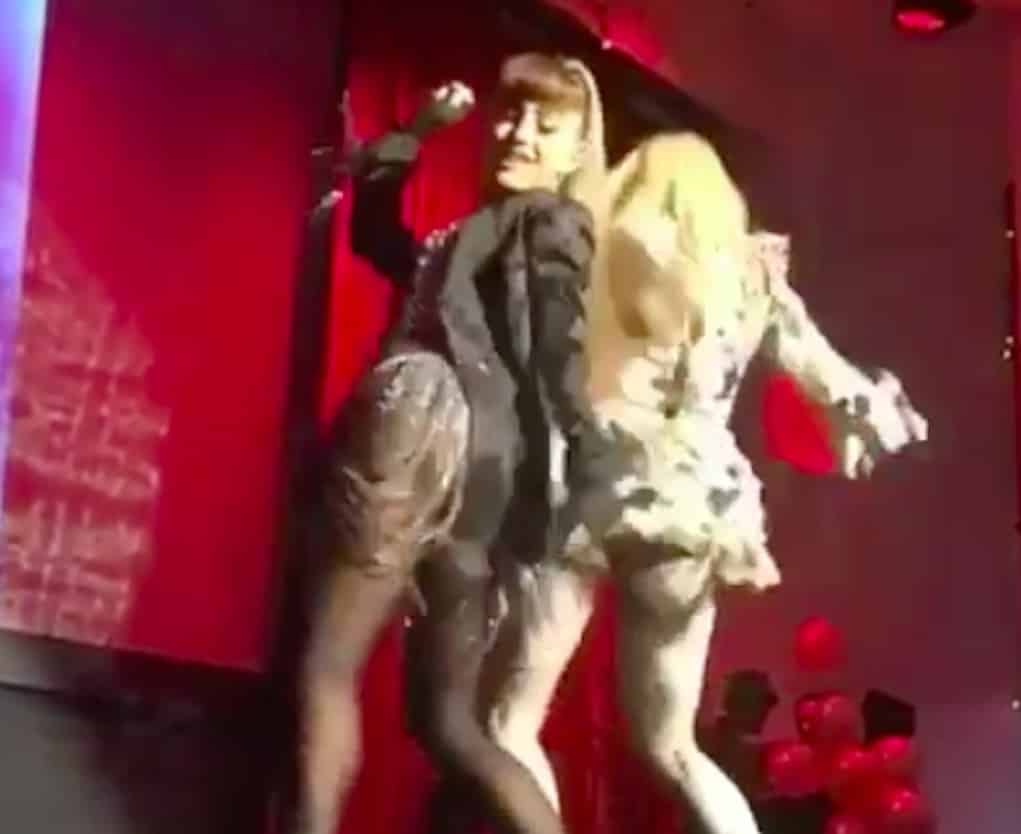 Madonna showed off some brand new assets at a Miami Art Basel event.
The 58-year-old "Material Girl" took the stage with Ariana Grande for an off-beat twerk off, and you can clearly see that her butt has been enhanced!
She should've went to a better doctor though, because that thang is looking a little saggy.
Peep the video:
What do you think of Madonna's new cheeks?