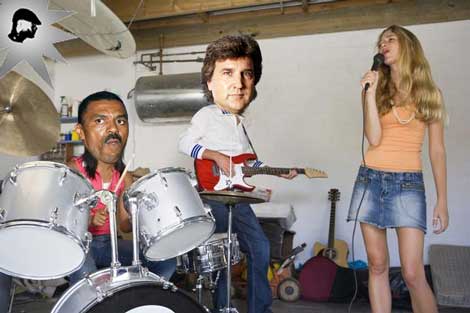 Activate Entertainment's Jay Warsinske Activated Turner Heist!
HSK Exclusive – Tina Turner may want to reconsider the trust she may still have in record exec-turned-suspected conman Jay Warsinske. That's because insiders say the Activate Entertainment/Records founder is guilty of stealing money from the legendary singer! A scam that had been overlooked until being exposed now.
Sources exclusively tell HSK, Warsinske was collecting $5,000 each month from Turner – who still lives in Europe – in return for his housing of her two sons at his San Fernando Valley home. The problem is, insiders say that's not only $2,000 more than Ike Jr. and Ronnie Turner's rental agreement – the noted conman also painted a picture of Tina Turner's sons living a drug-free luxury life at the residence, which sources say couldn't have been further from the truth.
We're told despite what Tina Turner may have believed, her sons were really living in average-to-lowly living conditions and, what the legendary songstress may have thought to be an on premises state-of-the-art recording studio, was really nothing more than a computer-generated program in the garage. The worst part of it all is sources say Warsinske's promise to keep her boys away drugs was far from being met.
Here's the drop:
"Tina was sending money back to the States every month for Jr. and Ronnie and Jay was stealing it. Plus, he had them like slaves making music in his garage. Jay had Ike and Ronnie recording music all day in his garage studio. Then, he'd take their music and place other rappers on it…take it overseas and sell it.

Tina thought her sons were in a fancy spot, but they were really staying at Jay's bullshit house out there in the Valley. Nobody knew that they were being taken advantage of."