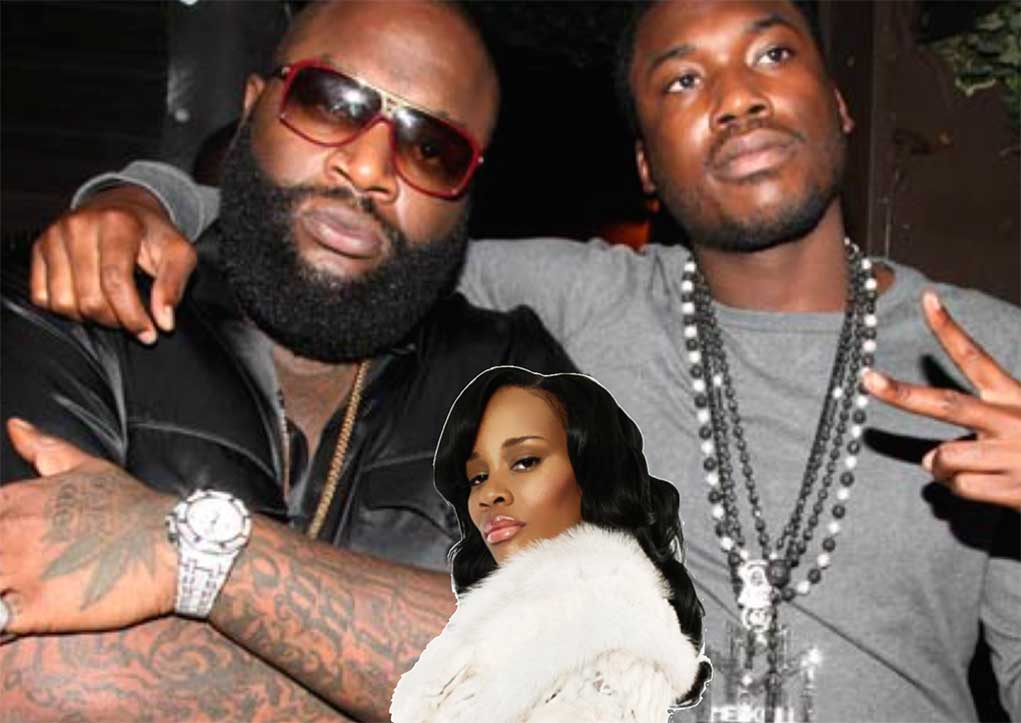 Tia's Tippin' Point?
"I'm opening up a hole in his own reputation. You know and right now I feel like he's my enemy. He doesn't want to see me prosper. He doesn't want to see me with anything. You know, so here it is. It's my time to, to let my words be heard." ~Tiallondra Kemp, XXL 2009
Considering her latest Bawse move linking Rick Ross with Meek Mill … Tiallondra Kemp no doubt has something brewin. Just ask Nicki Minaj! Tia's play comes just a few months after it was reported that she filed a suit asking for the court to grant her plea for more child support.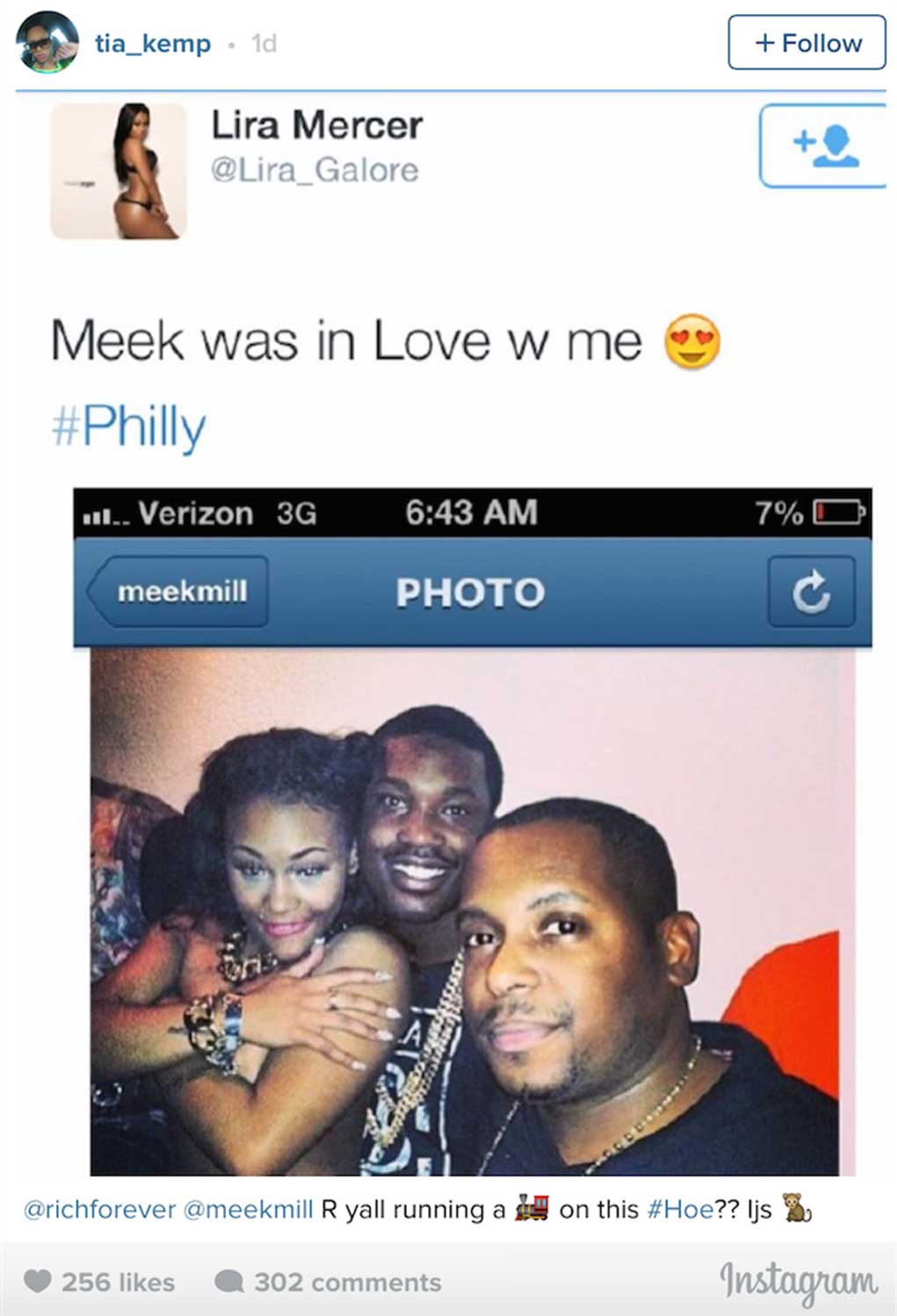 "I'm texting him letting him know that his son wants to talk to him and wants to visit him, he doesn't respond. I called him, he doesn't answer. I haven't heard anything from him or his mother or anyone. And I haven't even received child support from him in the past two months. He just stopped paying his child support all of a sudden." ~Tia Kemp, XXL 2009
Flashback to 2009, and you may recall Tia Kemp played a main roll in Fiddy's expose surrounding Rick Ross, and his previous capacity strip searching other men for a living. Most recently … during a snapchat session, Tia — who is the mother of two of William 'Rick Ross' Roberts' kids — put a pic out there featuring Maybach man's latest beard, Lira Mercer. Here's where the ratchet factor comes in: Meek Mill is all up in the pic, lookin' all kinds of intimate too!
This is what's out there:
"Last night Rick Ross' current girlfriend, Houston stripper Lira Galore, uploaded a SnapChat video of her new diamond necklace along with shots of her name tattooed on Rick Ross' arm.
Tia Kemp, revealed that Maybach Music founder William Roberts 11 aka Rick Ross, artist Meek Mill, smashed his girlfriend Lira Mercer before Rick Ross did.
So last night after Lira began flaunting her expensive gifts Tia went on an Instagram rampage. "