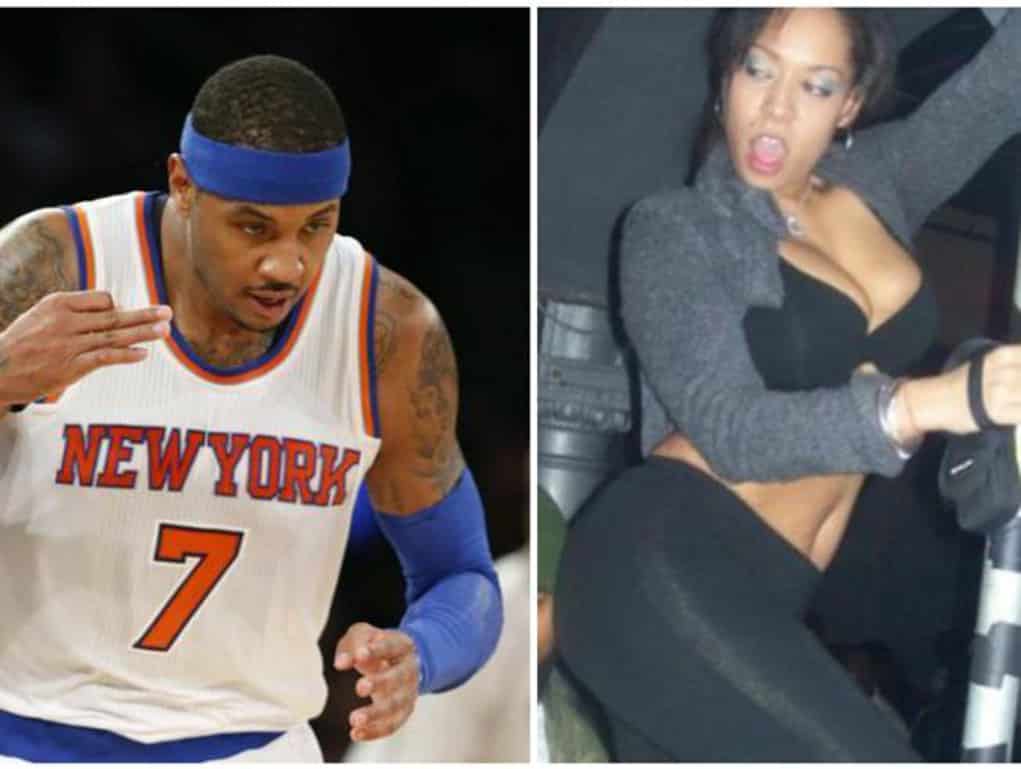 The pornstar who put Carmelo Anthony on blast speaks out about the incident.
A Twitter account for former adult actress, Jazmine Cashmere (@JazmineCashmere) was spreading rumors that Anthony owed her $15k for "services rendered" and he was refusing to pay.  Now the pornstar – whose real name is Nicole B. Jones – has put up a YouTube testimonial to set the record straight.
She is claiming that the page using her old alias is a fake and that Cashmere herself has never actually met Melo.
"I've never met Carmelo Anthony, I've never done business with him.  I don't even believe we've been in the same building with one another."
Besides claiming to have never personally met Carmelo, Jones says that she has tried to get the @JazmineCashmere Twitter account to stop in the past but she has always been blocked, "There's a fake page, this page has been around for quite some time now.  I message this page, I get blocked."
Melo's disastrous summer continues.  Earlier in the off season evidence of his wife, LaLa, banging rapper Maino was circulating, then this fiasco, and now the Knicks are reportedly shopping their lone star player.