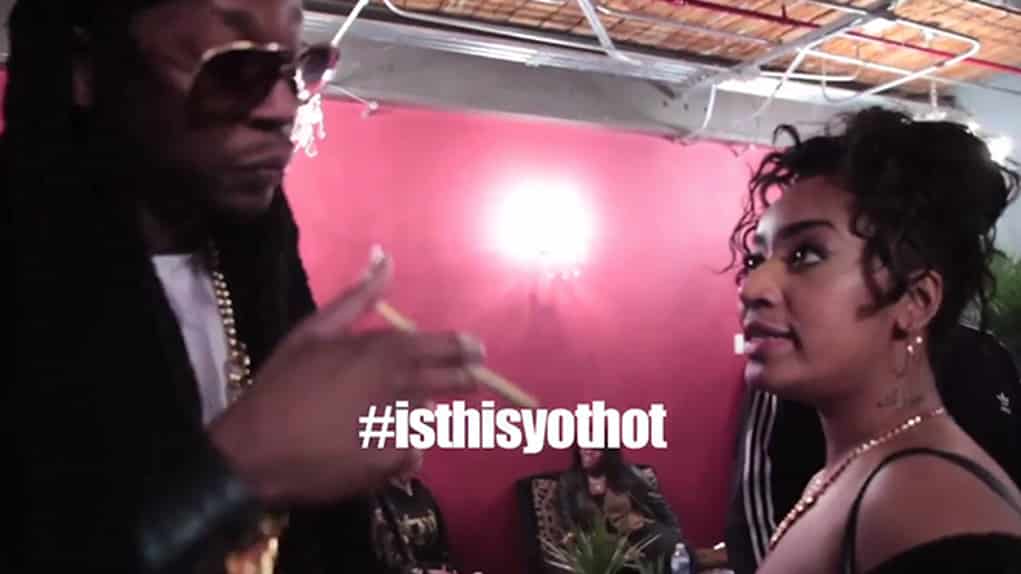 Christine Chisolm, the woman from the infamous #IsThisYoThot viral video, is claiming that 2 Chainz tried to have her killed!
After a video went viral of 2 Chainz asking people "is this yo thot?" when Chisolm made her way backstage at one of his shows, she claimed that her life was ruined.  The supposed "thot" says that after over 10 million people viewed the video she was fired from her job and the subject of constant ridicule.
She fired back at Tityboi by hitting him with a $5 million lawsuit for all the "damages" she incurred.  Now she is saying that the ATL rapper was so incensed by the suit that he put a "hit" on her.   The woman says that 2 Chainz went to her hometown of Charlotte to gain info on her, and during that time she was going for a jog when a black Mercedes started following her.
The men in the Mercedes then hit her with the car in an attempt to kill her.  Christine the "thot" only sustained injuries to her arm, but the 26 year old is convinced it was an attempt on her life.  In court documents, she lays out the evidence that 2 Chainz wants her dead.  In his track "Watch Out" there are lyrics that say:
"Watch out little b***h…Shawty said she want $5 million cause I told her to leave and call her a thot…we waving that thing at your body, we waving that thing at your eye."