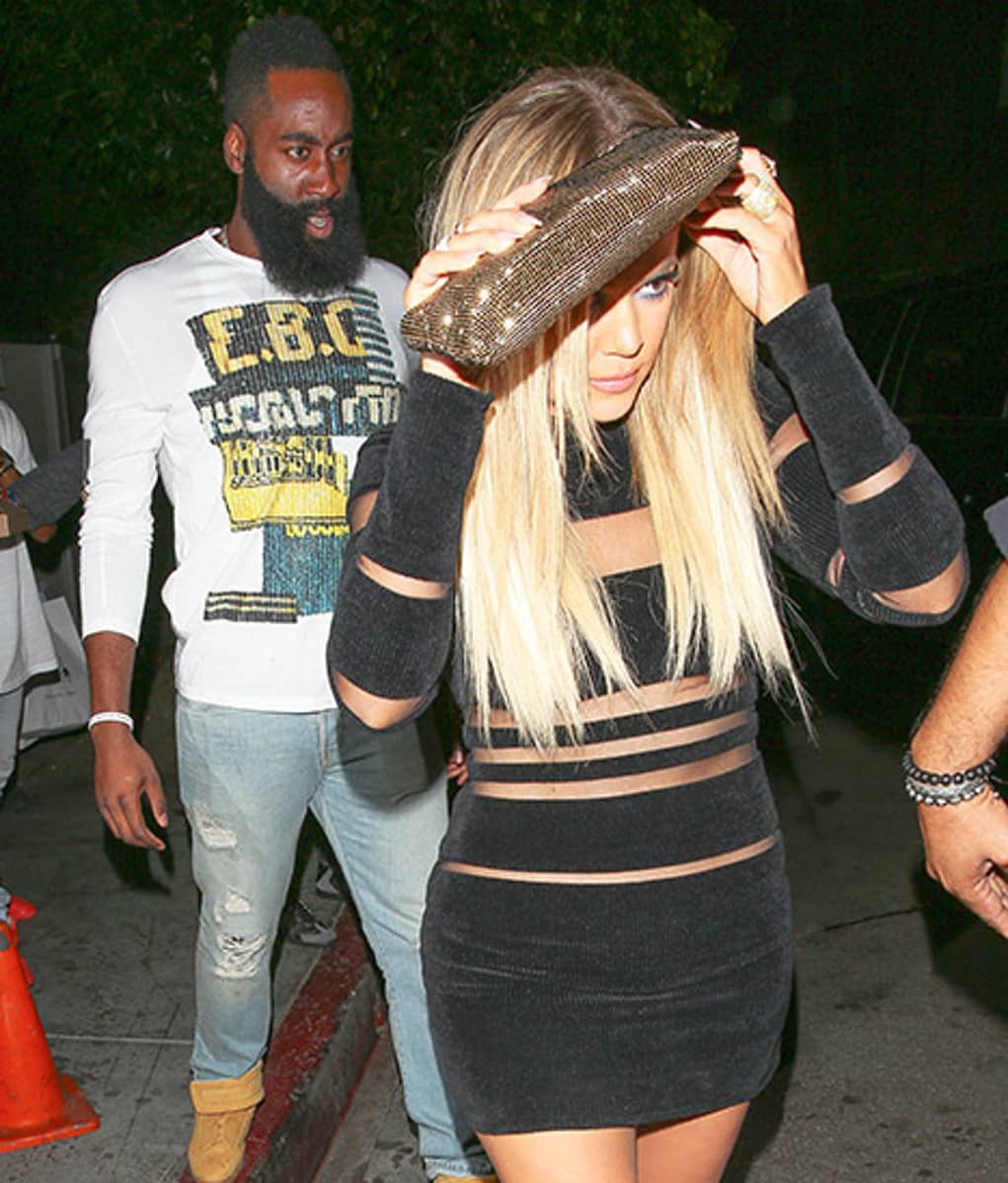 Lamar Odom has learned that Khloe Kardashian is back with James Harden and he's had enough with her.
After Lamar survived his drug-fueled coma, he reconciled with his estranged wife, Khloe, or at least they put off the divorce.  It's been revealed that "Khloe and James [Harden] never broke up," and that the Rockets 2 guard was just giving his girl time with her ailing ex.
During this trying time, Odom has leaned on Khloe for support and thought that her calling off the divorce meant they would be getting back together.  Now L.O. has grown suspicious and wants to know what's up with his wife and her bearded boy.
"Lamar keeps asking everyone about Khloe's new guy James."
The former Laker has given his "wife" the go-ahead to leave his bedside and live her life, but he didn't plan for her to jump back in the sheets with Harden.   With so much on his plate with his physical rehab, which includes dialysis, Odom can't deal with the mess of Khloe and James.  He's given her an ultimatum and said to "just leave him alone" if she continues to knock boots with James.