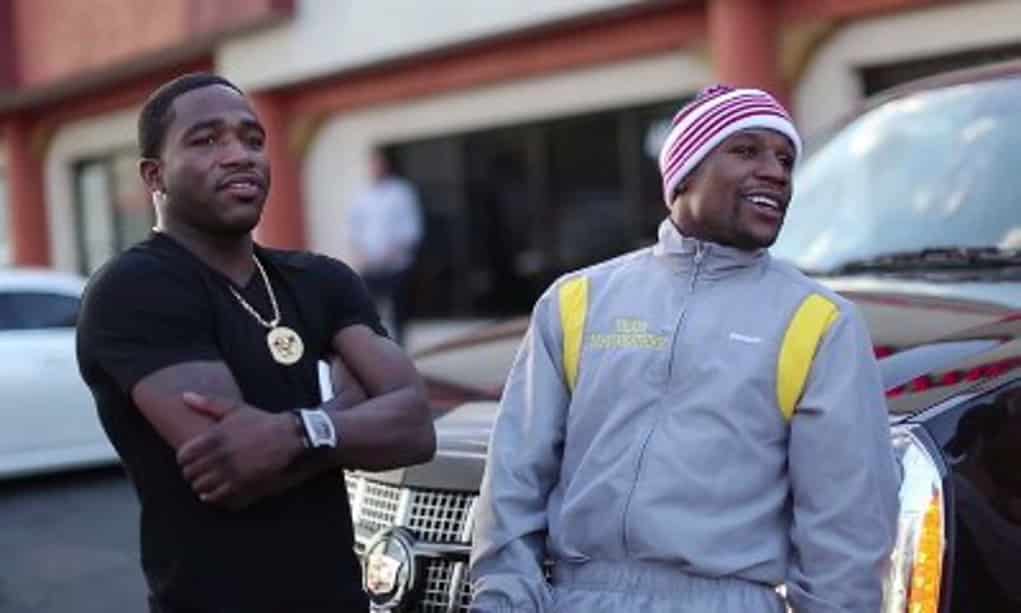 Floyd Mayweather and Adrien Broner cut ties recently, and now Broner fires back at his one-time mentor.
Money publicly berated Adrien by saying he needs to grow up, and his most recent title was a sham.  This came after Broner went on the offensive and went on a F**k the Money Team rant.  Looking to clear up his name, Broner released a bizarre rant in which he defends himself as not being homophobic, and then laces into Mayweather.
In his rant, Broner defends himself and his recent championship holding:
"So with you to be saying that, that you'd be ashamed, you wouldn't call yourself a world champion, you the one disrespecting Al Haymon! And you said if I'm disrespecting Al Haymon then I'm disrespecting you…you disrespecting yourself! How you want someone to respect you and you disrespecting yourself? Come on, Floyd. This s**t lame bruh."
He eventually flat-out insults the boxing legend.
"What you did wasn't no player s**t, that wasn't no live sh*t, that was some lame f**k boy s**t."
Some thought this was all a contrivance to lure Floyd back into the ring for his 50th fight, but this seems all too real on Broner's end.