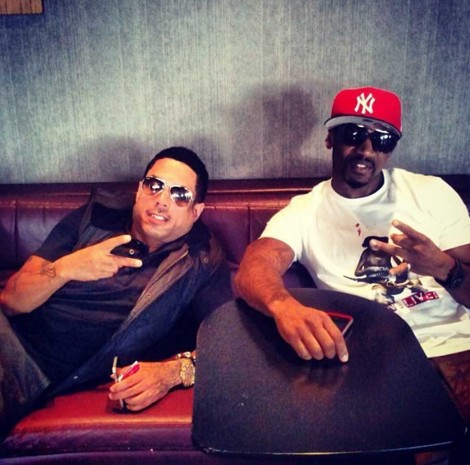 "Zino's investments is what once kept Stevie afloat. The minute he got back on his feet, he stabbed Zino in the back!"
HSK Exclusive – Benzino's gotta be feelin' some type of way … being that the same people he once lent a helping hand to ultimately stabbed him in the back!
Enter Stevie J and Joseline Hernandez, who each seem to have caught a serious case of amnesia and went and forgot that Benzino was there when the chips were down. In fact, had it not been for Benzino, Stevie may not have landed a live lane back to the game … and Joseline wouldn't have been able to ride his coattails.
"Back when Stevie J was broke, didn't have a car, and just had a newborn daughter with Mimi, Zino used to drive him around Atlanta."
According to our source, "Benzino saw the vision and put the money up to groom Stevie and Joseline, developing their character-image." WOW! BETRAYAL & Hip Hop Atlanta seems to be a better fitting title, Don't it?
Here's what a source exclusively tells HSK:
"Stevie betrayed Zino because Stevie is Joseline's b*tch. Stevie couldn't survive in Atlanta without Zino. As soon as Stevie got on his feet he stabbed Zino in the back.

Stevie called Mona and got Zino kicked off the show. Stevie is a bitch! He's one of the girls..that's why he's cool with Mona, Mimi and Joseline.

Notice since Zino stopped f*cking with him, Stevie now always is going to jail. For child support and sh*t. Stevie baby mommas are calling the cops on him because the n*gga can't control his chicks.