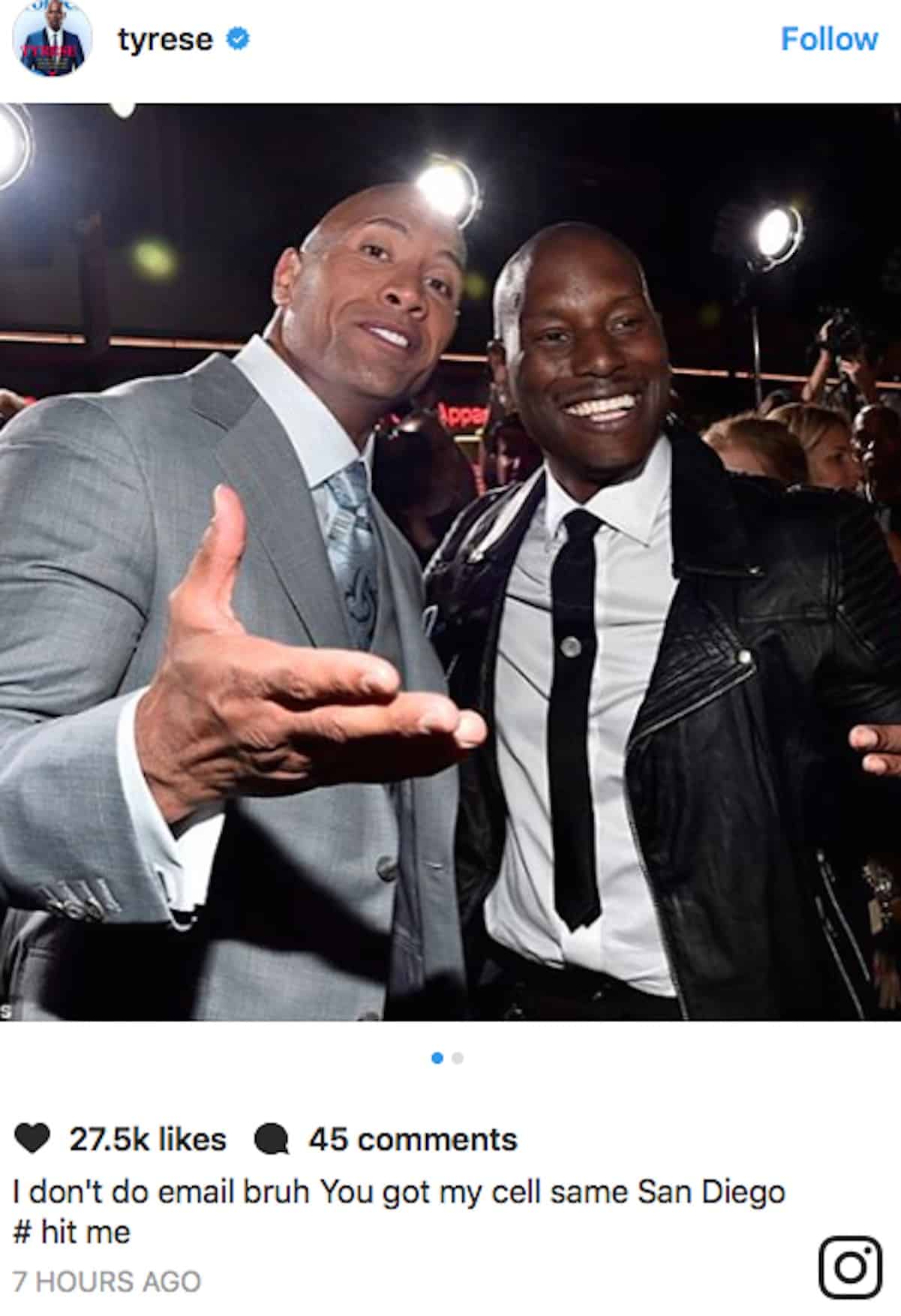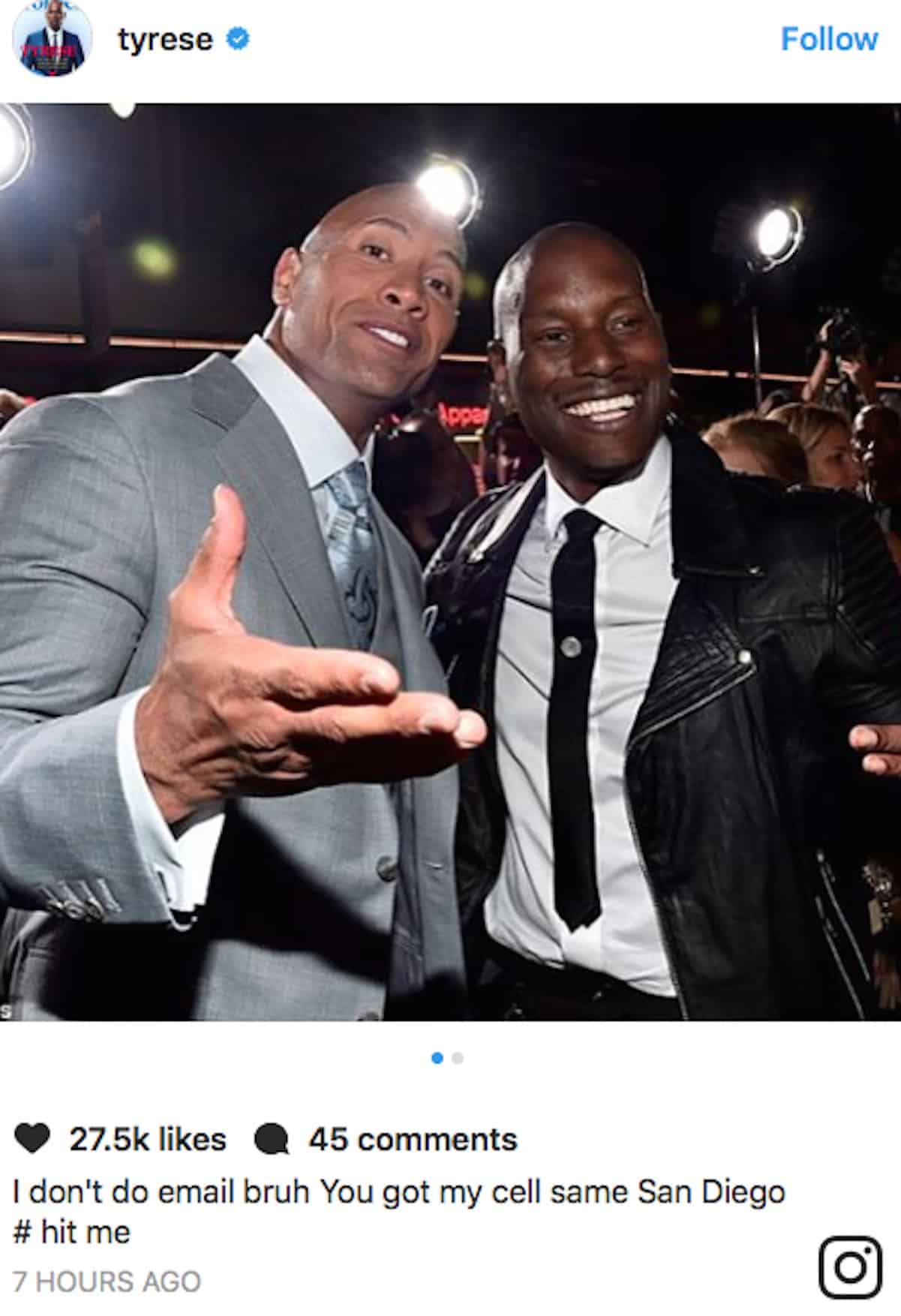 The other day, Tyrese went on a rant about The Rock's filming schedule and asked his Fast & Furious co-star to call him.
It looks like The Rock decided to reach out to Ty via email, and Ty fired back by making this post on Instagram telling The Rock he doesn't "do email" and to call him back instead.
So Tyrese actually opened the email, read it, and made a social media post about it instead of writing back? He doesn't do emails but he can write 2,000 word essays on Instagram?
Somebody call Dr. Phil and get this man some help.