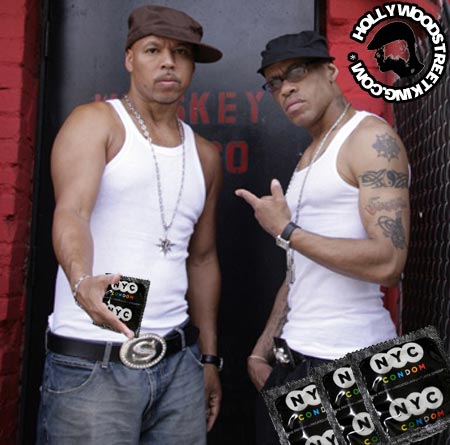 The rap group "Gang Starr" was born in Boston, after Big Shug gave it life with partner Keith Elam now known as "Guru". At that time Big Shug and Guru were faced with the financial hurdle of funding their studio sessions, so they came up with a plan to solve that obstacle with a robbery…that plan was for "Big Shug" to do the jack and "Guru" serve as the getaway driver, but that didn't work. Know why? Because when "Shug" was doing the robbery, "Guru" ended up getting scared and took off. So, the robbery got muffled and "Big Shug" did a three-year sentence for robbery.
While "Shug" was in jail "Guru" moved to New York City. There, he ran into "DJ Premier" who just came from Houston Texas. Together, they formed the now legendary group  known as "Gang Starr".
Gang Starr was doing well, and when "Big Shug" returned from prison "Guru" and "Premo" were rightly breaking him off paper. But here's something what you may not know (which I always knew) Guru, whose real name is Keith Elam, was a homosexual, and he started dating a well-known homosexual from Brooklyn New york named "DJ Solar". Solar (real name John Barry Mo'Sher) ended up breaking up "Gang Starr" because he pulled Guru away from the talented "DJ Premier", word is Solar wanted Guru all for himself. I know this because I used to book shows for "Guru & Solar" and dude use to beat on "Guru" I swear!!! I personally witnessed someone walking in on Solar giving Guru a proper beating behind closed doors.
Sources close to HSK were touring Europe with Guru, Solar, and DJ Doo Wop & Kool Keith with Kutmasta Kurt in Fall 2005. At that time the groups had an extended week long stay in the Spanish Canary Islands off the coast of Africa. Guru happily lounged with Solar in his flip flops and swimming trunks downing Hennessy straight and snorting blow by the eightball. This is the same event where Kutmasta Kurt got his nose busted breaking up a fight between Kool Keith's crew and a concert goer after the show. Matter of fact "Real Connections" still owes about 20,000 euros from that event.
Just this past February, Guru suffered a heart attack leaving him in a comatose state into March. That's when Solar reportedly kept Guru's family away from him, because he wanted full control. My sources even tell me that this "Solar" guy didn't allow doctors to treat "Guru" properly.
When I woke up this morning, I heard the sad news that 43-year-old "Guru" had died yesterday (April 19. 2010), from cancer.
I went into complete silence, and said to myself "Life is too short." Now, sources are telling me "Solar" is stealing royalties from the group "Gang Starr". I guess "Solar" got "Guru" to sign over the rights to his name. To make matters worse, "Solar" is saying "Guru" left a letter to all his fans. He says in that letter (printed below), he (Guru) doesn't want anything to do with his long time collaborator "DJ Premier" even in death…WTF!?!
This "Solar" guy seems to think we're all a bunch of idiots. Because, "Guru" wouldn't say any shit like that while on his death bed. "Guru's" nephew has been speaking about this matter for a while now. Don't believe me? Ask DJ Premier.
This may all sound harsh, but in fact Jacky and all HSK staff have a deep respect for Guru. One key component that separates Hollywood Street from any other industry blog is that we tell the truth no matter how much it may hurt or damage false images about an art we hold dear. Other sites would never report the truth rather they further perpetuate falsities.
Today I'll remember Guru as I listen to the third "Gangstarr" album "Daily Operation"…I always liked the song "Take It Personal". RIP GURU!!!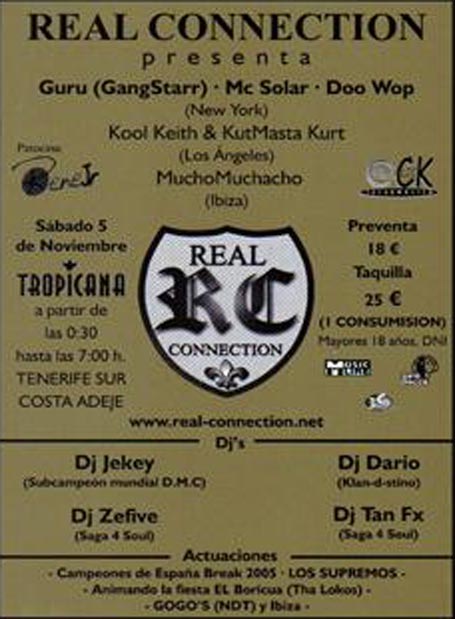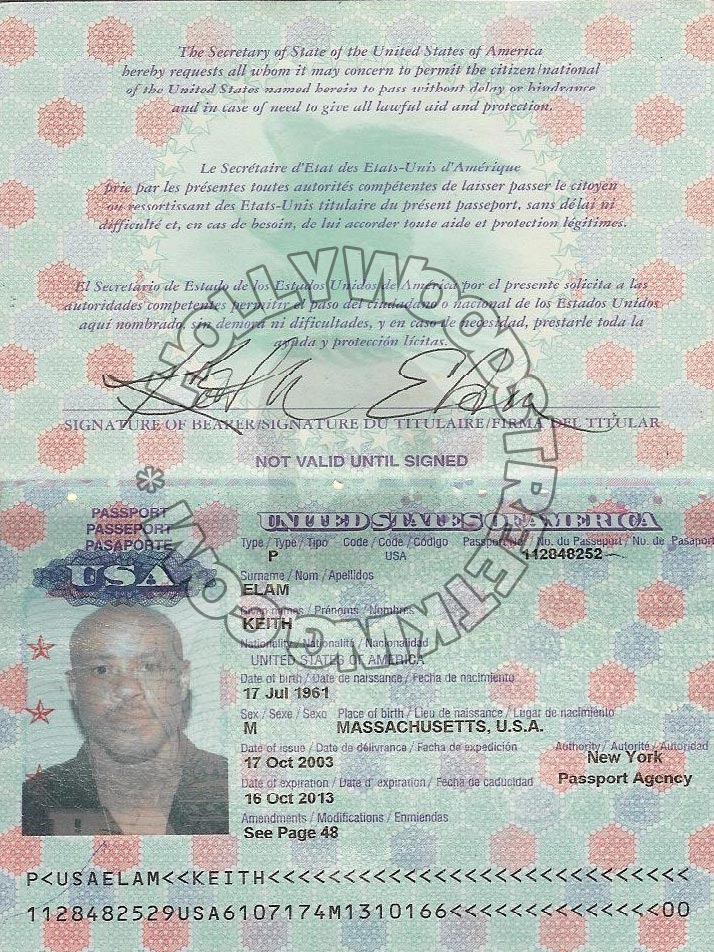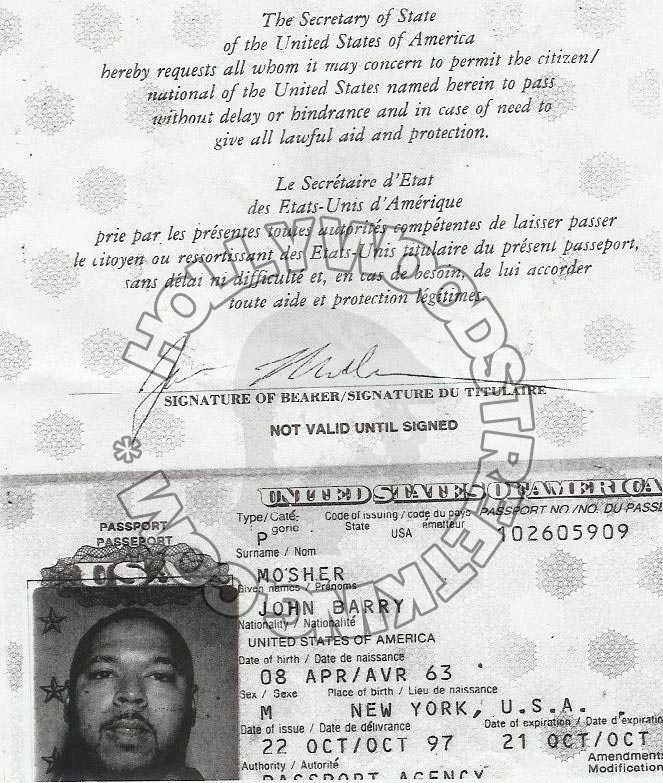 I, Guru, am writing this letter to my fans, friends and loved ones around the world. I have had a long battle with cancer and have succumbed to the disease. I have suffered with this illness for over a year. I have exhausted all medical options.

I have a non-profit organization called Each One Counts dedicated to carrying on my charitable work on behalf of abused and disadvantaged children from around the world and also to educate and research a cure for this terrible disease that took my life. I write this with tears in my eyes, not of sorrow but of joy for what a wonderful life I have enjoyed and how many great people I have had the pleasure of meeting.

My loyal best friend, partner and brother, Solar, has been at my side through it all and has been made my health proxy by myself on all matters relating to myself. He has been with me by my side on my many hospital stays, operations, doctors visits and stayed with me at my home and cared for me when I could not care for myself. Solar and his family is my family and I love them dearly and I expect my family, friends, and fans to respect that, regardless to anybody's feelings on the matter. It is my wish that counts. This being said I am survived by the love of my life, my sun KC, who I trust will be looked after by Solar and his family as their own. Any awards or tributes should be accepted, organized approved by Solar on behalf myself and my son until he is of age to except on his own.

I do not wish my ex-DJ to have anything to do with my name likeness, events tributes etc. connected in anyway to my situation including any use of my name or circumstance for any reason and I have instructed my lawyers to enforce this. I had nothing to do with him in life for over 7 years and want nothing to do with him in death. Solar has my life story and is well informed on my family situation, as well as the real reason for separating from my ex-DJ. As the sole founder of GangStarr, I am very proud of what GangStarr has meant to the music world and fans. I equally am proud of my Jazzmatazz series and as the father of Hip-Hop/Jazz. I am most proud of my leadership and pioneering efforts on Jazzmatazz 4 for reinvigorating the Hip-Hop/Jazz genre in a time when music quality has reached an all time low. Solar and I have toured in places that I have never been before with GangStarr or Jazzmatatazz and we gained a reputation for being the best on the planet at Hip-Hop/Jazz, as well as the biggest and most influential Hip-Hop/Jazz record with Jazzmatazz 4 of the decade to now. The work I have done with Solar represents a legacy far beyond its time. And we as a team were not afraid to push the envelope. To me this is what true artists do! As men of honor we stood tall in the face of small mindedness, greed, and ignorance. As we fought for music and integrity at the cost of not earning millions and for this I will always be happy and proud, and would like to thank the million fans who have seen us perform over the years from all over the world. The work I have done with Solar represents a legacy far beyond its time and is my most creative and experimental to date. I hope that our music will receive the attention it deserves as it is some of the best work I have done and represents some of the best years of my life.