THE CHOCOLATE FANTASY TOUR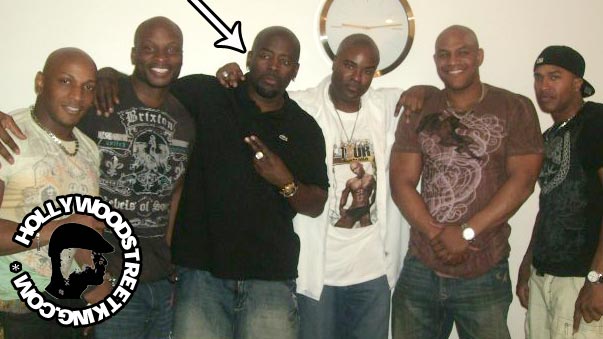 Tim Dog (real name Timothy Blair) born 1 January 1967 [1] is an American rapper from the Bronx, New York who rose to prominence during the early '90s with his debut LP Penicillin on Wax and the celebrated "diss" record "F*ck Compton".
In March 2010 Tim Dog took a group of male strippers from Atlanta to work in Australia for the ladies and guess what Tim decided to call his new touring act? "The Chocolate Fantasy Tour".
Do you know how we found out about this story? Because the ladies from "Down Under" are complaining and saying that they got ripped off by Tim Dog mane…We'll update you on this story as it develops…
Check the pics below of "Tim Dog's" version of a all black "Moulin Rouge" I'm sure George Michael would be a fan of Tim Dog's new show.
Don't you agree?