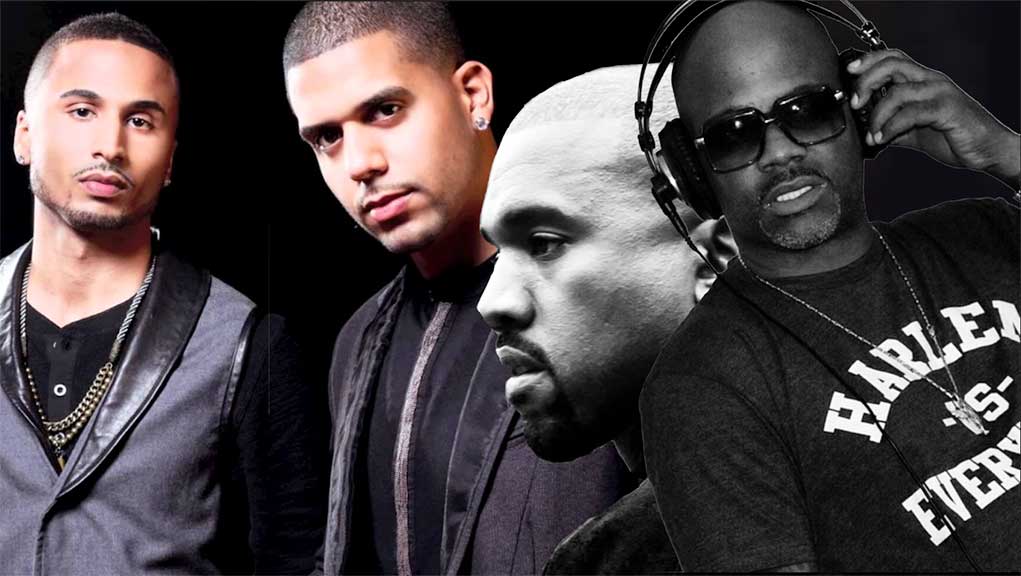 HSK Exclusive – Today, Kanye West and Damon Dash enter the next phase of legal proceedings, together shooting down the ripoff allegations against them. A Big Apple judge is set to hear arguments over their joint motion asking for a dismissal of the "Loisadias" lawsuit. Just ask Michael Medina, lead singer of the Latin duo "Loisadias", calling Kanye and Dame on trademark infringement after he says they ripped off his "Loisadias" for their "Loisadias" hood movie.
Loisaidas" singer Michael Medina believes the movie tarnishes his brand because it promotes murder, violence, and drug sales.
You'll recall Dame's motion to dismiss the case was shut down back in August. He would later refile in a joint motion with Yeezy leading to the legal proceedings set to take place this afternoon. This is far from being a first for both Kanye and Dame. Don't believe me … Just ask Jigga.