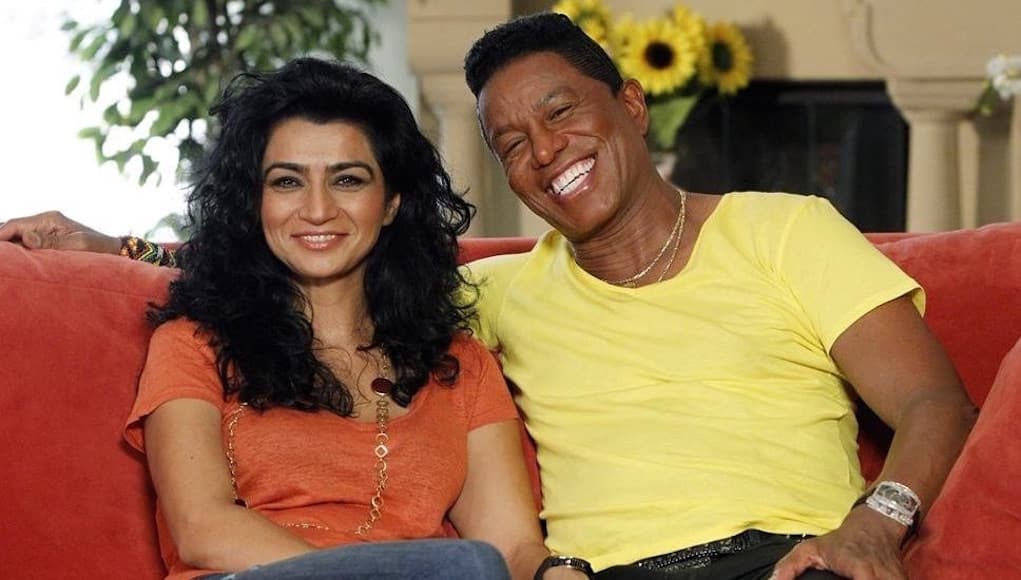 She looks sweet and innocent, but Jermaine Jackson's wife doesn't play when it comes to keeping her man in check!
Sources have reported that Halima Rashid was arrested on Saturday, November 28 for domestic violence. The incident took place at their family home in Woodland Hills, CA, and 38-year-old Halima was booked on felony corporal injury on a spouse. She spent 5 hours and jail and was released on $50,000 bail.
Some mess is always going down between celebrities during Thanksgiving weekend. Remember on Thanksgiving 2009 when Tiger Woods' wife, Elin Nordegren, took a golf club upside his head after she found out he was cheating? Something tells me Halima may have uncovered a few of Jermaine's side pieces, but we'll have to wait for the real tea to be spilled.